'The Voice's' Vicci Martinez, Jamar Rogers To Release New Music Tuesday
Two of Cee Lo Green's contenders from NBC's The Voice will be releasing new music on June 19, according to Big Red Chairs.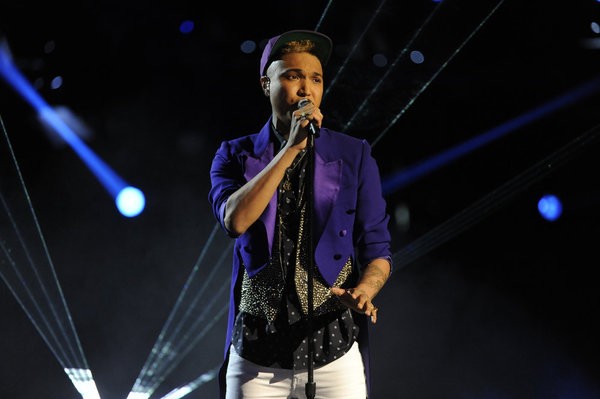 Vicci Martinez, who was Green's finalist in Season 1, debuts her new full-length album Vicci. It follows the four-song EP Come Along which was released last month and contains guest vocals from Green on the title track. The album can be pre-ordered through her official website.
With its release, all four finalists from Season 1 - Martinez, Beverly McClellan, Dia Frampton and winner Javier Colon - have put out albums since their departure from the show. Colon announced his departure from Universal Republic Records just over a week ago.
Semi-finalist for Team Cee Lo in Season 2, Jamar Rogers will have his new single "Where Would I Be Without You" available on the same day via iTunes. It's the first new music from him since the end of The Voice.
Martinez and Rogers are currently touring together; June 19 they will be playing at The Viper Room in Los Angeles in support of both releases. More information on that performance can be found here.
June 19 also marks the first day of taping for Season 3 of The Voice, which NBC recently announced will return on September 10 from 8-10 PM ET/PT.
For more from Brittany Frederick, visit my Starpulse writer page and follow me on Twitter (@tvbrittanyf).
(c)2012 Brittany Frederick/Big Red Chairs. Appears at Starpulse with permission. All rights reserved. No reproduction permitted.