'The Voice's' Chris Mann Signs New Record Deal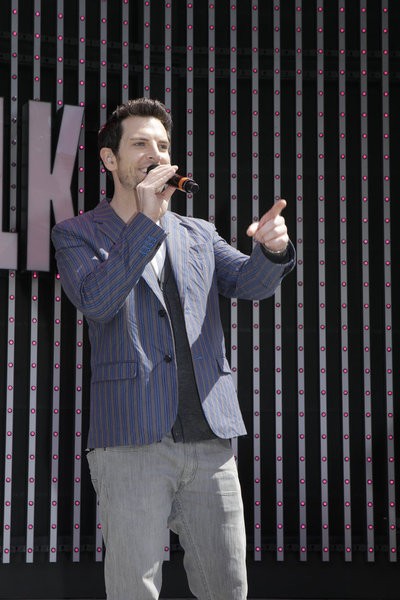 It's a fantastic time to be Chris Mann. The Kansas native, who was Christina Aguilera's finalist on the second season of The Voice, has now inked a record deal with an imprint of Universal Republic, according to a report from Billboard.
Universal Republic is the label affiliated with The Voice, that currently represents multiple artists from the show, including Dia Frampton, Vicci Martinez, and Jermaine Paul. Chris's deal is with Faircraft, an imprint of Universal.
He is currently at work on an album, with the single "Roads" in the works, as he announced after Voice's May finale.
In addition, People recently reported Chris's engagement to girlfriend Laura Perloe.
For more on The Voice, including what Chris's Team Christina teammate Jesse Campbell is now up to following his controversial exit from the show, you can read the full blog at Big Red Chairs.
For more from Brittany Frederick, visit my Starpulse writer page and follow me on Twitter (@tvbrittanyf).
(c)2012 Brittany Frederick/Big Red Chairs. Appears at Starpulse with permission. All rights reserved. No reproduction permitted.