'The Voice's' Casey Weston Releases New Album 'Find The Moon'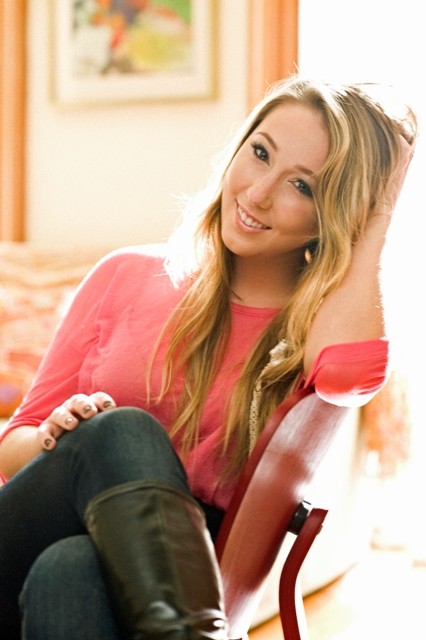 As fans count down to Season 4 of NBC's The Voice, Season 1 semifinalist Casey Weston has released her next album, Find the Moon. The record debuted on February 28 on iTunes and elsewhere, and Casey spoke to Big Red Chairs about it and her life almost two years after competing on the hit series.
"I really feel like this is me, one hundred percent," she said of Find the Moon, which is her first record since she appeared on the show. "This was the first album that I did completely. I was involved with everything.  I wrote or co-wrote every song. I produced it so I had the direction.
"I was really focused on every little detail with this one. I learned so much from this whole album, and I've put so much love and work into it. It's just a huge accomplishment personally."
You can check out one of the songs on the album below.
On The Voice, Casey was a member of Team Adam, coached by Maroon 5 front man Adam Levine. She surprised many when she earned Levine's coach's save in the quarterfinals, propelling her past early favorite Jeff Jenkins. Levine then chose Javier Colon as his finalist in the next round, and Colon was the eventual winner of Season 1.
The full interview with Casey is available at Big Red Chairs.
(c)2013 Brittany Frederick/Big Red Chairs. Excerpts appear at Starpulse with permission. All rights reserved. No reproduction permitted. Visit my official website and follow me on Twitter at @bigredchairs.