'The Voice's' Adam Levine To Produce New Sitcom
Two of my favorite phrases just came together: "Adam Levine" and "karaoke bar."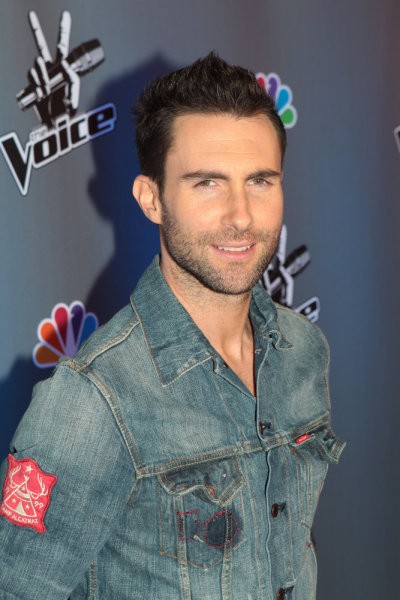 Numerous reports, including from Billboard, say that the Maroon 5 front man will be a producer on a new comedy for NBC - the network which airs The Voice, on which Levine serves as one of four coaches. The as-yet-unnamed single-camera ensemble show centers around a karaoke bar. It will be produced by 20th Century Fox, directed by Jake Kasdan (who helmed the Cameron Diaz flick Bad Teacher), and written by Gene Hong (The Goode Family), a friend of Levine's who reportedly met the singer in a karaoke bar.
In other The Voice news...
NBC formally announced today that the show's sophomore season will bow on Sunday, February 5 after the Super Bowl (time approximate). It will then move to what is called its "regular" time slot the following night, Monday, February 6 - with a two-hour episode from 8-10 PM ET/PT. (The Voice aired on Tuesdays and Wednesdays this past season.)
One of Levine's team members, Tim Mahoney, released his new single "Hey Adam Levine" via YouTube over the weekend.
As auditions are underway for season 2, season 1's top eight are still on the road. The Voice Live on Tour will play Rosemont, IL tomorrow night. You can read my review of the concert tour's opening night here.