'The Voice' - Round Three For Battle Rounds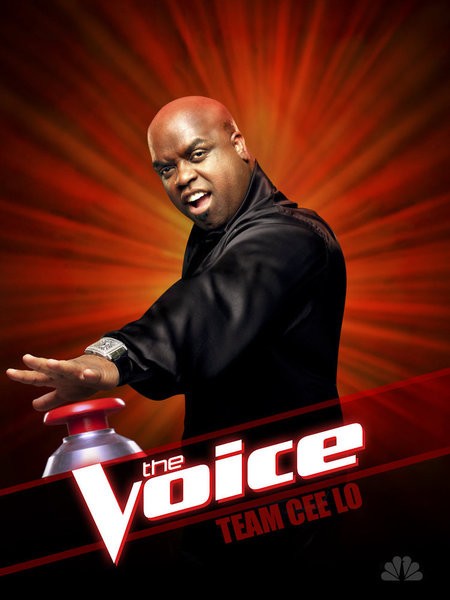 The battle rounds on "The Voice" continue with part three and six more pairs of singers.
The competition started off with team Blake singers Julio Cesar Castillo and Terisa Griffin.  Looking to cater to both singers Blake chose the Latin pop hit "Conga" but Terisa thought it was because Blake wanted to send her home.  While Christina was speechless, the other judges enjoyed it.  Blake chose to save Julio and Cee Lo used his last steal to claim Terisa for his team.
From team Christina Dez Duron and Paulina performed the Bruno Mars hit "Just the Way You Are".  Christina chose to save Dez; but no one chose to steal Paulina.
From team Adam Benji and Same James performed the Bon Jovi hit "You Give Love a Bad Name".  While Adam loved Benji's scream and the coaches noted that Benji had the better range; Adam chose to keep the more consistent Sam James.  No one stole Benji.
Cee Lo chose to pair Midwestern boys Nicholas David and Todd Kessler for a performance of "She's Gone" saying that the guys had blue eyed soul like Daryl Hall.  The coaches deemed the performance awesome and amazing.  Cee Lo chose to keep Nicholas David on his team.  No one chose to steal Todd.
From team Blake, Lelia Broussard and Suzanna Choffel performed "Dog Days are Over" by Florence and the Machine.  The coaches agreed that it was a beautiful performance and both girls deserved to stay.  Blake chose to keep Suzanna on his team; but no one chose to steal Lelia.
The final performance of the night was from team Christina with Joselyn Rivera and Sylvia Yacoub who sang the "Best Thing I Never Had".  The coaches thought the performance was great.  Saying that she wanted to keep both girls and it was the hardest decision she had to make; Christina finally chose to keep Sylvia on her team.
As host Carson Daly said that Joselyn was available to steal, Blake and Adam both pushed their buttons.  Joselyn chose to join Adam's team.  And with the steal of Joselyn, Adam has no more steals.