'The Voice' Recap: Which Coach Used Both Steals On Night One?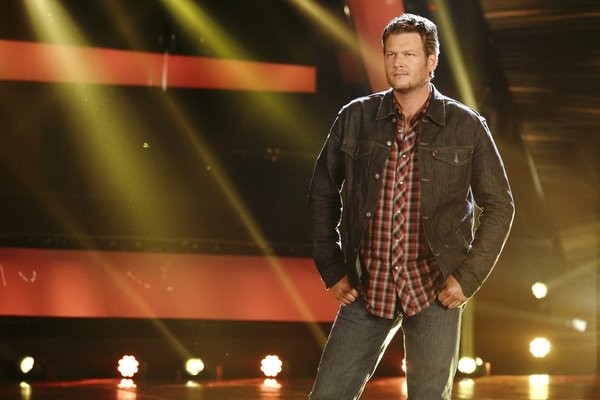 Justin Chain vs. Shelbie Z. (Team Blake)
The Song: "Don't You Wanna Stay," Jason Aldean and Kelly Clarkson
The Training: It's a battle of Alabama natives and fellow country singers. Blake describes it as "the most obvious, easy pairing" before handing them this ballad, the first actual duet of Season 5 battle rounds. Advisor Cher catches both artists holding back a little bit and encourages them not to do so. Blake mentions that he's sung the song with Kelly Clarkson before he tells them to give "the performance of your life." He thinks that Adam might go in for the steal, and is amused when Cher says she loves Adam. In second rehearsal, he's not quite pleased, saying that their harmonies are "all over the map" and that there are "pitch issues" to tackle.
The Battle: We're not entirely sure this was a battle; these two do a remarkable job of following Blake's instructions to mesh together, particularly Justin, who makes a point of engaging Shelbie when he opens the song. He has a little more natural stage presence than she does, but they both sing their hearts out on a perfectly chosen piece of material. We'd buy a ticket to watch these two sing together anytime.
The Verdict: Christina agrees with us that these two would be a great duet pairing, and votes for Shelbie. Cee Lo agrees with Christina. Adam's biggest complaint is that he couldn't focus on the separation of voices because they were a great unit. When Blake presses him to pick somebody, he goes with Justin. Blake says Justin "would've kicked the hell out of me, compared to what i did" on the song, and then says Shelbie "delivered what Kelly did," so in other words, he has no idea. Eventually, he anoints Shelbie as the winner. Justin makes an undeserved early exit.
Our Thoughts: This being pretty much a dead heat, we would've sided with Justin, just because he had a little more stage presence than Shelbie did. Not stealing him might just go down as a regret in somebody's book. Having said that, these two both gave it everything they had, and there's absolutely nothing wrong with picking Shelbie, who should grow more comfortable with more performances in the competition.
Anthony Paul vs. Caroline Pennell (Team Cee Lo)
The Song: "As Long As You Love Me," Justin Bieber
The Training: Cee Lo teams these two together hoping they can "signify themselves." He and advisor Miguel compliment Caroline early on, which makes Anthony feel "a little bit of pressure." He knows he needs to work on connecting emotionally with the material. By the time they're into second rehearsal - during which Cee Lo and Miguel literally step back - Anthony has done his homework. The more introverted Caroline then has to rise to that.
The Battle: The haunting (dare we say Xenia-esque) quality of Caroline's voice is apparent immediately. Anthony's performance has more soul to it, and he does some really interesting things with his voice as well. If there's one downfall here, it's that the overall duet - possibly because of the arrangement of the song - is so particularly slow and quiet that it comes off as being low-energy. It doesn't help that these two aren't engaging each other that much either. While it's not the most memorable pairing from a performance standpoint, it's a beautiful battle in its subleties.
The Verdict: Adam thinks it's more in line with Anthony, and votes for Caroline on the basis of her being more unique. Blake agrees with Adam. Christina refuses to answer. Cee Lo struggles before declaring that he wants to win this season (who doesn't) and "with that being said," the winner is Caroline. Christina steals Anthony in admiration of his vocal control.
Our Thoughts: This one was kind of a no-brainer, not because Anthony did anything wrong, but because people with unique-sounding voices tend to win battles, and Caroline definitely falls into that category. We'll have to see what she picks for the knockouts and what he does with her in the live shows. Song selection could be a big factor in how far she goes.