'The Voice' Recap: Which Coach Used Both Steals On Night One?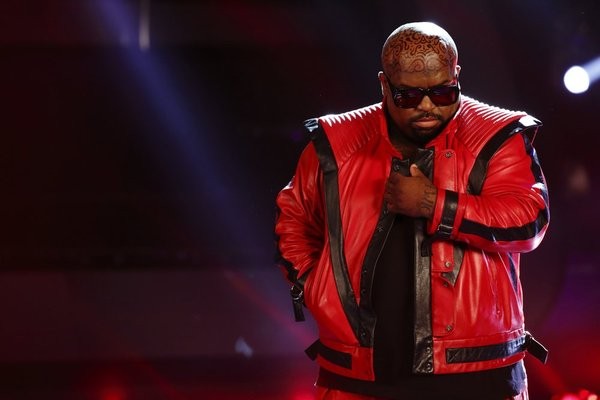 It's time for The Voice to go to battle. We're now into the second of four phases of competition, where the Top 48 go head-to-head to remain on their respective teams - while eight lucky folks who lose their respective vocal skirmishes will be "stolen" by another coach and continue in the competition. Let's get fighting...musically, of course.
Grey vs. Nic Hawk (Team Adam)
The Song: "Domino," Jessie J
The Training: Adam wants  to see "the two most opposite people I can imagine come together." Grey says she sings the song "like every weekend" with her wedding band, which slightly scares Nic. But Grey doesn't think she has a big advantage when she hears the notes that Nic can hit. Advisor Ryan Tedder is impressed by the both of them. Adam reminds them to have fun when they're on stage. And oh hai Kia product placement as they arrive for their matchup.
The Battle: Grey perhaps has the bigger burden of proof, because she should already be able to knock this song out of the park. As mentioned in training, the fact that Nic can hit some of these notes is the big surprise. The two of them seem to have taken Adam's note about enjoying themselves, because they have a great chemistry together (and share a big hug afterward). It's a case of the powerful voice against the more unique one, so the choice here is really down to Adam's personal preference.
The Verdict: "Guys, what are you laughing at me for?" Adam asks the panel. Blake thinks Nic "has his own little disco going" and votes for him. Christina thinks Grey effectively balanced out Nic's energy, and sides with her. Cee Lo compliments Grey's looks and wardrobe but picks Nic to advance. Adam admits the song played to Grey's strengths more, but says that Nic overcame some of that disadvantage. Still, he goes against the popular opinion and selects Grey as the winner. Thankfully, Blake swoops in to save a tearful Nic, saying, "Oh, Adam, you screwed up so bad."
Our Thoughts: We would've sided with Nic in this battle, but really there's no wrong choice here. Grey is a talented artist herself, and Blake should have fun coaching Nic's infectiously awesome personality.
Amber Nicole vs. Timyra-Joi (Team Christina)
The Song: "Listen," Beyonce
The Training: Christina believes that "they both had a lot of similarities" and wants them to "dig a little bit deeper" in this battle. She thinks the girls remind her of "a younger version of me." Timyra-Joi has a little bit of a tremor in her voice that draws the attention of both Christina and advisor Ed Sheeran. Conversely, Amber's impressed Christina already, and admits to feeling a personal connection to the song. In second rehearsal, Ed thinks Timyra-Joi's opened up more, but Christina feels like she's "only giving me fifty percent." Basically, there's work to be done for both these ladies. Also, apparently The Voice is doing a new thing this season where they're showing us the coaches giving the battling artists one last backstage pep talk. It's kind of nice.
The Battle: Amber impresses Blake early on with a note that she hits, and amps the power up from then on out. Timyra-Joi responds with some pretty stunning notes of her own. When the two of them are singing together, it gets pretty ridiculous, albeit also a little bit similar. As opposed to the earlier battle, this one feels more like two very good singers performing separates parts of one song, rather than a cohesive duet. However, it still moves Christina to tears, as Carson notes.
The Verdict: Cee Lo first says that he leans toward Amber, then gives the victory to Timyra-Joi. Adam calls Timyra "adorable" and thinks that she caught up to Amber's power. Blake points out that he's never seen Christina cry before and can't help her at all. Christina frets before eventually awarding the spot on her team to Amber, and then Amber starts crying too, but like we can blame her. No one steals Timyra-Joi, knocking out the youngest artist in the competition, much to Christina's disappointment and Blake's regret.
Our Thoughts: Both artists were fairly similar here, but this battle reminds us of a trend we've seen over the seasons, which is that younger artists have a lot of raw talent, but that year or two less of experience (in music and in life) can sometimes be the difference-maker. Amber showed a little bit more than Timyra-Joi did, so she deservedly gets the nod.