'The Voice' Recap: Week 3's Battle Rounds Give '102 Percent'
We're now halfway through battle rounds on The Voice. There have been some fantastic battles so far - so who's next?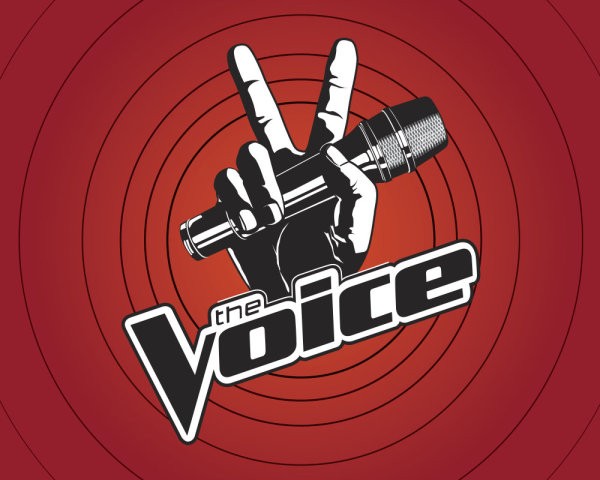 Well, that'd be Team Adam (yay!). My coach gets right down to business, matching Pip vs. Nathan Parrett, and sending them off with Amy Winehouse's "You Know I'm No Good." Nathan is a little intimidated by the fact that Pip got all four coaches to turn for him, which is understandable, but kind of hilarious because in practice, Pip thinks Adam might be favoring Andrew, so it all evens out. Pip gets to work with Alanis, while Nathan gets Robin Thicke. The latter results in a room full of people with fabulous hair singing together, which is fantastic. Don't discount Nathan just yet!
The battle is on, and I have to say that personally, I couldn't be prouder of these two. I am not necessarily an Amy Winehouse fan, but even so, these two sound great and they sound great together. I hope they consider recording something together in the future, because I would be all over that. It just goes to show that no matter how much attention you grab or don't during the blind auditions, that doesn't define you going forward in the competition. Look back into season one: runner-up Dia Frampton didn't get four chairs to turn for her either, and look how well she did.
Blake leans toward Pip, whom Christina thinks has more stage presence. Cee Lo says that he thinks Nathan "stole it." Adam admits that he's "completely baffled" because he wasn't sure the battle would be this close, and talks about how proud he is of both of them. In the end, he goes with Pip. But there's an adorable moment here where he hugs Nathan and makes sure to encourage him on his way out. Classy move, Levine. As far as Nathan goes, this won't be the end of him. I'm sure of it.
Team Cee Lo's Erin Martin and The Shields Brothers team up on "What's Love Got To Do With It." This is going to be a doozy, kids. Babyface gets the pair of rockers, who compares them to Wayne's World. Meanwhile, they wonder if you can give more than a hundred percent, which just makes me think of this quote from The Simpsons. Meanwhile, Erin works with Ne-Yo and is surprised when he says that he doesn't believe her.
To say that their battle is different is an understatement. For one, the wardrobe just brings back memories of last season's version of "Love Is A Battlefield." There's a lot of growling and a little bit of screeching going on here, which only adds to the flashback for me. I was not a fan of that rendition, so I find myself sitting on the fence with this one, but at least everyone (and I do mean everyone; look at the smiles on the coaches' faces) is having a great time. I never thought I'd say this after the blind auditions, but I find myself taking the Shields Brothers, if only because Erin's voice has this squeak from time to time that bothers me.
"That was so weird," Adam repeats about five times before he starts talking, and he agrees with me. Blake appreciates Erin's wardrobe, saying, "I'm married now, and girls wearing outfits like that is all I have left." Ha. He takes Erin. Christina gets bleeped, and takes the Shields Brothers as well. But it's all up to Cee Lo, and he thinks he can do more with Erin going forward. Are we going to see another year without a duo advancing?
Up next, it's Team Christina: Ashley de la Rosa vs. Jonathas, with the song "No Air" by Jordin Sparks and Chris Brown. It's our first chance to really hear Ashley (who, like Nathan, got largely left out of blind auditions). Jonathas, who gets a bit of a raw deal from the editing department when they piece together a mention of his kids next to him talking about having "the hots" for his coach, gets notes from Lionel Richie about not coming out of character. Ashley works with Jewel, and has to learn not to let Jonathas overpower him. Jewel points out that Jonathas's similarity to Usher might work against him and open the door for Ashley, as people might want to hear a voice that isn't similar to another one. For my part, I can see it both ways: I'm an Adam Levine fan because his voice is so unique, but there are other artists I love because they remind me of the sounds of my youth.
Now, this is a song I have sung in my car over and over again, so this is a battle I had high expectations for. The in-ring rehearsal is a little rocky, but that's no surprise because this is such a huge prospect for these artists. Throw me onto that stage, and I wouldn't practice perfectly either. Once the battle's on, though, these two seem to find themselves better, even if it doesn't necessarily translate into something amazing. I prefer the original rendition to this one - there's just an extra level of energy I didn't hear here - but I do appreciate that these artists relaxed a bit and certainly gave a good effort.
Cee Lo picks Ashley, because he wants to hear more of what she has to give. Adam agrees with him, and Blake admits that Ashley's performance has more range. That's the first time tonight all three coaches have agreed with each other. Christina concurs with them and takes Ashley. It will be interesting to hear more of what Ashley can do, since most of us (unless you watched it online) didn't get that first opportunity to listen to her in blind auditions. This was our first chance, and it's clear that she can certainly improve and try new things going forward.