'The Voice' Recap: Team Blake and Team Usher Select Their Final Four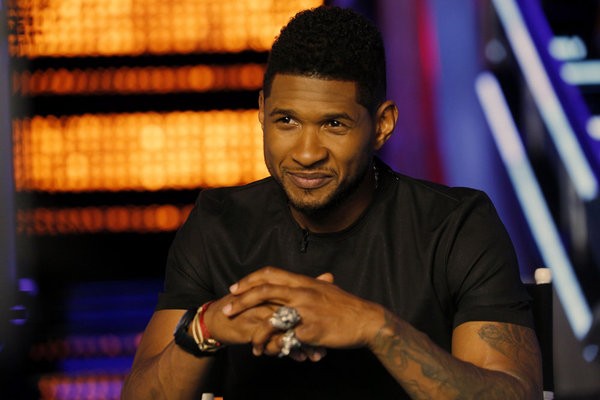 Team Blake and Team Usher, it's your turn! After Team Adam and Team Shakira had their ranks thinned last night on The Voice, now it's time to see who's left standing from the other two squads.
It's Team Blake that goes first, and Blake pairs up early favorite Savannah Berry with the guy who shocked us all in battles, Justin Rivers. This could potentially be disaster for him, as both these artists are not to be trifled with. Savannah decides to sing Justin Bieber's "As Long As You Love Me." Blake wonders if Savannah could be his Justin Bieber. Um, what? Justin picks "The Climb" by Miley Cyrus, setting up the battle of country artists singing teen pop. This is not quite as weird as it sounds. Savannah's arrangement of Bieber turns the song into something totally different, and Justin gets his ballad on pretty well, including a pair of ridiculous notes.
Since this involves Bieber, Carson turns first to Usher, who compliments Savannah's song choice before being impressed by how long Justin can hold a note. That doesn't stop him from choosing Savannah, though. Shakira doesn't offer a choice. Adam reiterates that Justin is the biggest surprise. It's then time for Blake to make his pick, and in a surprise move for the guy who's displayed a tendency to go with young country artists, he goes forward with Justin. Did you spot Adam's mock pout?
Adam: I don't envy Blake on that one.
Team Usher's Josiah Hawley must now square off with Jess Kellner. Josiah opts for Amy Winehouse's "Back to Black," but he's got some work to do considering not only how his battle round turned out, but how Bryan Keith told a great story with the song previously. Usher thinks Jess's choice is pretty interesting: it's James Morrison's "You Give Me Something." In the ring, Josiah can't actively engage the audience given that he's behind a guitar and at times, looks like he's all of an inch from the microphone. Yet the ladies still love him. Jess has more mobility, and proves she has a bit of soul diva in her, but doesn't get the same reaction from the crowd.
Adam suggests that they should've switched songs.  Then there's a whole conversation about Josiah's looks.
Shakira: He looks like my boyfriend.
Adam: She's basically hitting on you right now.
Blake: ...It's weird in here now.
That takes up most of the discussion time. In the end, Usher opts to keep Josiah, sending an emotional Jess home. Given the unique sound we've been able to hear from her and how Josiah's on that line of his singing ability being overshadowed by his looks, that may be Usher's first major mistake as a Voice coach.