'The Voice' Recap: Season 2 Blind Auditions, Part 5
After five nights (or expanding by 1.5 times the size of last season), The Voice's blind auditions come to a close. What do the final rosters look like? Who's your favorite team?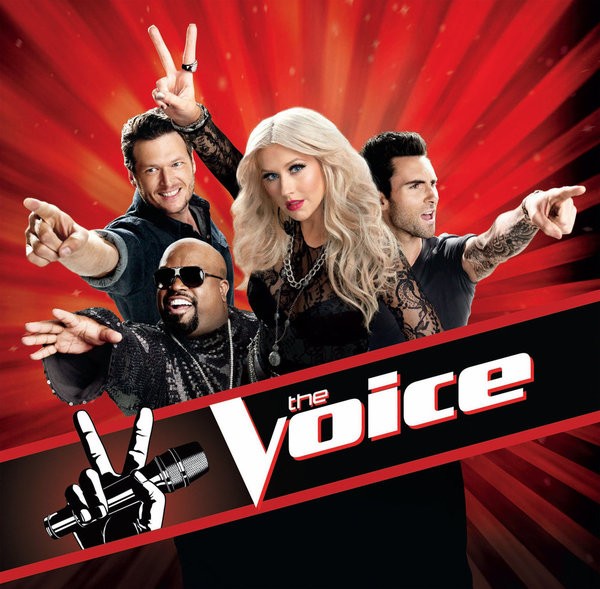 Whitney Myer arrives with her version of Alicia Keys' "No One," and though Adam looks like he's taking a nap, he loves what he hears because he hits his button. He's only the first of all four judges to do so. Though Blake declares he's a fan of hers regardless of who she picks, Whitney goes with Adam.

David Dunn shows up with The Script's "The Man Who Can't Be Moved,: which Adam appears to have some sort of undefined reaction to, and which season one fans will recall Xenia covered very well in season one. No one turns around for him, and Blake even cites Xenia's take as his reason why.

The Shields Brothers are next, declaring they want to "punch America in the face with rock and roll." Cee Lo approves of this plan and selects them, with everyone in agreement that he's the perfect fit for their "chaos," as Blake puts it.
Following them is Cheesa Laureta, who reminds me just a little bit of Frenchie Davis as she belts out Beyonce's "If I Were A Boy." After being prompted by Adam, Cee Lo turns for her, which is great because that's exactly what she wanted. Thus, Adam refers to her selection as "a collaborative effort." Cee Lo even gives Adam props on Twitter for the assist.
64-year-old Preston Shannon comes from Memphis looking to learn from the show's musician coaches. He calls it one of his last opportunities, which makes it all the more heartbreaking when his rendition of "In The Midnight Hour" doesn't get any of the chairs to turn. He does, however, get Adam to swear when Adam turns around and sees who he missed out on. "He was dope," Adam says. "[He] should've been on someone's team."
Austin native (seriously, how many people on this show come from Texas?!) Lex Land is next to sing. Although her supporters admit "she sounds nervous," her version of Bonnie Raitt's "I Can't Make You Love Me" still attracts both Adam and Cee Lo's attention near simultaneously, and Blake decides to join the fray a few moments later. "I'm just...going to start coaching you," Adam declares in mid-spiel for Lex's attention. Blake attempts to swoon, and Lex chooses him, which is cue for the camera to give us a shot of Adam looking defeated, as if the moment is a little more dramatic than it is.
Cameron Novack calls himself a "jack of all trades" musically, as proven by the fact that he can start rapping and doing opera in the waiting room. Calling the show "a perfect show for real artists," he's not short of confidence, talking about how he can already visualize himself winning. He'll have to keep dreaming, because his version of Alanis Morrisette's "You Oughta Know" doesn't land him on a team. "How are you not a woman? Man, it's shocking," Adam blurts in surprise when he sees Cameron. He lobbies for breaking the rules to allow Cameron onto Cee Lo's team, but it's too late.
Personally, regardless of how talented Cameron is (and I can't say that I was a huge fan of his performance), his obvious ego was off-putting to me. It just didn't mesh with the more positive, almost family-esque vibe that The Voice has always had. This probably wasn't the best avenue for him.