'The Voice' Recap: Season 2 Blind Auditions, Part 4
Ladies and gentlemen, most of your 48 artists for season two of The Voice have now been revealed. Whose blind auditions won them the final spots and who just missed the cut? Read on...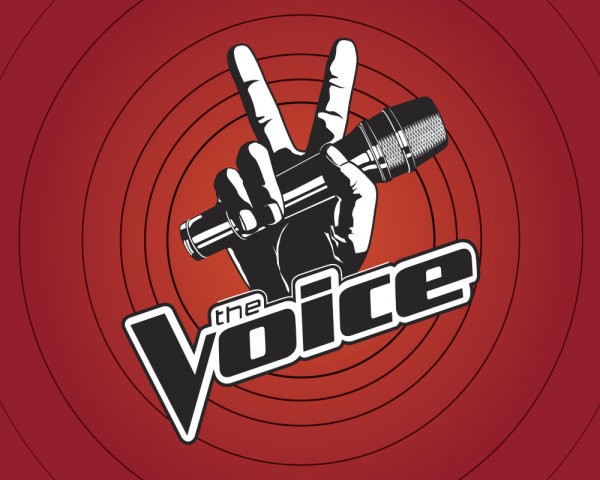 We lead off with a 26-year-old guy called Ducky, which gives me all kinds of Pretty In Pink vibes. He's hoping that making it onto a team will prove to his girlfriend he's stable enough to marry, among other things. His rendition of "Tighten Up" gives us another one of those situations where all the coaches are pointing at each other but not doing anything themselves. Carson wonders aloud why Adam isn't biting, but Adam explains that it was good enough to provoke conversation, not good enough for them to push their buttons (especially, one figures, with so few slots remaining).
The next artist also goes by one name: he's 23-year-old Jonathas, who's brought his wife and two young kids along. He explains that music basically taught him the English language after he left Brazil at a very young age, and this would be his version of the American Dream. I think he's got that one in hand, as his version of "U Got It Bad" has girls swooning from the first word out of his mouth. Adam has no idea what Cee Lo is waiting on, but the big guy finally pushes his button, only to see Christina decide to challenge him at the last minute. "I thought that was a prank. I thought that was actually Usher," Cee Lo says, before Christine shows us her dance moves. Is anyone else a little creeped out when she says "I want to mold you" complete with hand gestures? Adam is entirely too amused by their competitive banter, which causes Christina to scold him again. In the end, Jonathas chooses Christina.
Monique Benabou is next, and she's brought her parents; she explains that her mother is a breast cancer survivor and that she's "had to grow up a little faster" because of that health crisis. She brings out Kelly Clarkson's "Mr. Know It All" and after Carson wonders what Christina is waiting on, she finally pushes her button. Christina gets Monique uncontested, and Monique is clearly over the moon at this, as she should be. "Even though Christina and I want to kill each other sometimes, I still think she's hands-down the best female vocalist of our generation," Blake says. "She's your coach, how excited are you about that? She's amazing," Adam concurs. Aw, it's a coach bonding moment of sorts.
Carson gets the drop on Hollywood street performer Naia Kete, who auditions with a song I can't stand (that's Bruno Mars' "The Lazy Song") but gets Blake's vote almost instantly. Cee Lo pushes his button not long after, and she tells him "you push all my buttons," leading Blake to remark that "I'm already screwed." Adam agrees with a grin and a spot-on wisecrack: "That's the first time I've heard that overt flirtation coming from the other person." Yet although Naia loves Cee Lo, she goes with her gut instinct and chooses to join Team Blake.
31-year-old Erick Macek arrives with not just his hopes but those of his parents on his shoulders. His version of "Free Fallin'" is actually somewhat catchy, and because it sounds a bit country, everyone starts looking at Blake. Unfortunately, no one has a spot for Erick on their team.
The uniquely named Charlotte Sometimes is next to sing, after nearly losing the ability to do so after being diagnosed with a condition involving the degeneration of her jaw. She has a really different sound to her take on OneRepublic's "Apologize" that sounds almost masculine at points, but it draws the immediate attention of Adam and Blake. A few moments later, Christina and Cee Lo turn as well, making this another four-chair artist. In the ensuing battle, Cee Lo suggests that Adam and Christina get a room, and offers them his place. "Bring it back to the talent," Christina says after awkward laughter. Charlotte goes with Blake.
The next person to grace the stage is Broadway singer Tony Vincent, who's appeared in productions of Rent, Jesus Christ Superstar, American Idiot and the Queen musical We Will Rock You. Tony's chosen The Voice because of the show's "integrity" and says that his heart really lies in pop-rock. Unsurprisingly, he goes to a Queen song - "We Are The Champions," which the coaches did as part of their medley last season - but one can't fault him when he's obviously comfortable with the material. He draws Cee Lo's attention, and joins Team Red Zone, which everyone else agrees is where he should be.