'The Voice' Recap: Season 2 Blind Auditions. Part 2
We met our first five artists last night...now The Voice is back with the second round of blind auditions. The bar for season two continues to rise.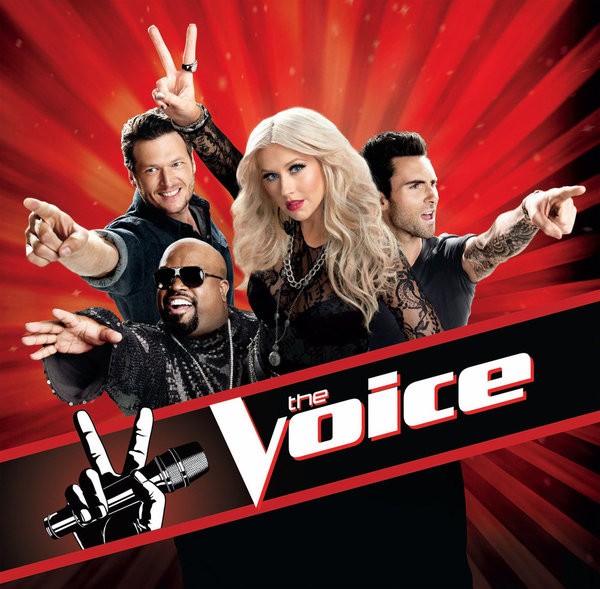 Before we get underway, we get the much-talked about Prince medley, and it's worth all the talk and then some. I heard this in January and I still love it tonight, from the fun of "1999" to Adam's incredibly smooth vocals to Cee Lo's erm, unique wardrobe. The coaches sound great and they look like they're having a blast, which definitely rubs off on the audience. Seriously, if these coaches weren't so busy with their own individual careers, I would plead for them to form a supergroup.
Ultimately, though, this show isn't about our coaches. It's time to meet more artists. Our first audition is from a Nashville-based country duo called The Line, who met when he hit on her (but they aren't a couple, unlike last season's Elenowen). Their banter is cute, and they do "American Girl" pretty well. Blake is the first to hit his button, and seems surprised to find out they're a duo. Adam's singing along again, but he's the last to hit his button behind Christina and then Cee Lo, and he looks a little reluctant to get involved. But this makes our third four-chair turnaround of season two. "What the hell?" Blake exclaims at the sudden onslaughter of competition. Ultimately, the duo chooses Christina as their coach. An unhappy Blake says he thinks they were "fooled by flash...and boobs."
Next to sing is New York native Jamar Rogers, who got his envelope hand-delivered to him by Carson while Jamar, an ex-meth addict who is HIV-positive, was doing volunteer work. His is another fantastic story, that's for sure, and he does a pretty darn good rendition of the White Stripes' "Seven Nation Army." Jamar calls Cee Lo his "personal idol," and he's thrilled when Cee Lo pushes his button for him. He's the only coach to do so, but that's because the writing's on the wall: Adam admits that he didn't push his button because he thought Cee Lo and Jamar would be a "match made in heaven." I'm not necessarily a fan of Jamar's sound, but I really do love the guy's story and personality, and I hope he has a blast on Team Red Zone.
Following Jamar is Neal Middleton, described as a "rock and roll family man," which just reminds me of season one's Jared Blake. I don't think Jared fell off a building, though. Neal rocks out on "I Heard It Through The Grapevine," but while the coaches don't think he's bad, they can't convince each other to bite, leaving Neal to get consoled by his wife and Carson. This leads right into another clip show of failed auditions.
37-year-old Gwen Sebastian is the next voice up, and she has a really supportive boyfriend who, being a drummer, understands her passion for music. They've put aside getting married and having kids so that she can pursue her dreams. It takes a bit, but Blake hits his button for her, and Cee Lo follows suit. At the very last second, Adam decides to join the party, which makes Blake call him and Cee Lo "bastards." Adam throws in a little "yay" at the end of his pitch, which shows just how cute he is under all the body ink. Despite listening to Adam's music "constantly," Gwen goes with Blake.
Then there's a weird moment: the show tries to create suspense by reminding us that Adam has yet to add an artist to his team tonight, but it fizzles instantly when the next words out of Carson's mouth are how there's a performance coming that gets him out of his chair. Whoops.
Gwen is followed by28-year-old Florida native Pamela Rose, who comes with Kelly Clarkson's "Already Gone," which amuses me since Kelly is one of Blake's advisors this season. Unfortunately for Pamela, nobody turns around for her, although Cee Lo immediately regrets not doing so. However, when you hear Blake's simple (and polite) explanation for why he didn't pick her, it makes perfect sense. That's why he's sitting in that big red chair and I'm not.