'The Voice' Recap: More Twins, More Arguing, More Montages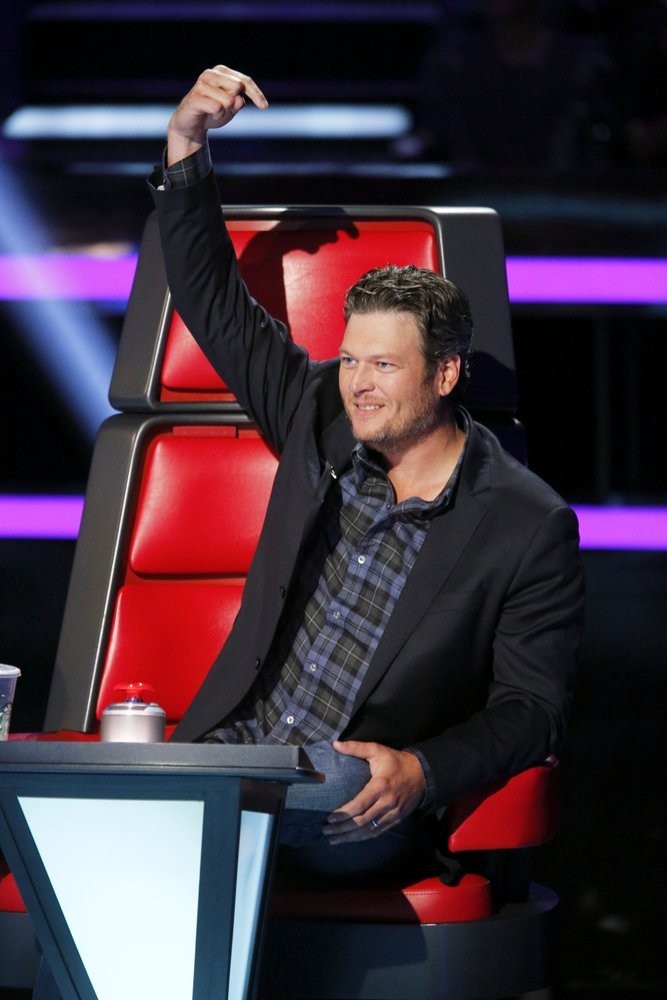 When last we left The Voice Season 6, Teams Adam and Usher had 4 of their 12 artists selected, while Team Shakira had 3 and Team Blake only 2. Who will get the lucky call-ups (0r button-pushes) tonight?
Batting leadoff is Ryan Whyte Maloney, who's looking forward to being able to make music his career, and not just his hobby. Ryan's version of "Lights" attracts Adam and Blake simultaneously, and then Shakira follows right afterward, apparently keeping good on her promise to push every time Blake does. Usher finally joins the party just as the song is drawing to a close, making Ryan yet another four-chair scoring artist. Usher claims he waited so long just to see if Ryan would "continue to work" for that last button. We're not entirely sure if we believe that.
Let the pitching begin. Note the total difference in approach between the show's two veteran coaches.
Adam: You have a high voice. I have a high voice. We're basically already best friends.

Blake: I have pictures of you in my mind with a helium balloon like [mimes sucking helium].
Ryan decides to base his decision on what his kids would tell him, and signs up for Team Blake. We're not sure if that's the most scientific way to choose your coach, but welcome him to the show anyway.
Deshawn Washington is in the number two spot, hoping to improve the quality of life for his family like many artists before him. His performance of "Twistin' The Night Away" is a welcome departure from the usual song selections we hear during blind auditions. After much deliberation between our coaches, Shakira decides to push for Deshawn, and she gets him uncontested. Adam chides Usher for not making the turn. Too late.
We're also still scouring Los Angeles, land of perpetually undiscovered talent, where we're introduced to a nanny who'd rather be a singing star. Sam Behymer is performing Lorde's "Royals," and gets Adam to turn his chair for her early on. Usher thinks on it before deciding to challenge him. Sam is understandably pretty flustered by their attention, and it's interesting to see Adam and Usher spar, because they're the two who give the most specific feedback to the artists. Usher wins brownie points by mentioning Michelle Chamuel, as Sam is a fan of the Season 4 runner-up, but Sam stuns him in joining Team Adam.
We begin the second half of hour number one with our first montage of rejections this season. Once that's passed, it's time for Brendan Ryan, who's making use of the in-holding room piano. Apparently he's both a singer and an improv comedian, which is a pretty cool combination. He's swinging for the fences with "Love On Top," although you wouldn't know it's a Beyonce song from the way he's arranged it. Sadly, nobody takes a chance on him, and he strikes out. Let's pair him with Season 1's Tim Mahoney and see what happens.