'The Voice' Recap: A Second Stunning Round of Battles
Last week's first round of The Voice battles was fantastic, so my expectations for week two were pretty high. Those expectations were definitely met.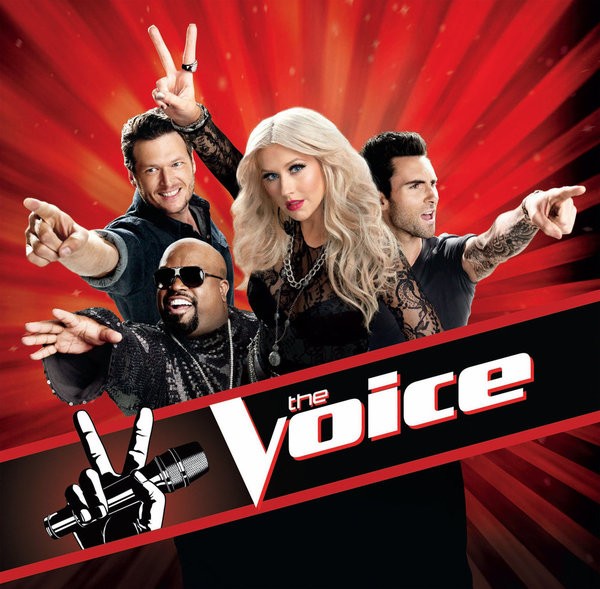 Team Christina starts it off, with Geoff McBride vs. Sera Hill, armed with Aretha Franklin's "Chain of Fools." It's an interesting match of artists with a "big song," as Christina herself puts it. Sharp choice, Ms. Aguilera. Geoff draws Lionel Richie as his advisor, and has to take a moment before they start rehearsing. Lionel is floored by the volume of Geoff's vocals, but wants him to make sure he conveys personality and character. Meanwhile, Sera works with Jewel, and is told that her sincerity is her strong point. "If you can bring more emotion and more heart and more story than Geoff is, you're going to win," Jewel tells her.
Once the battle is on, these two are popping with energy from the first beat. They feel like they could take their act on the road right now if they wanted to. Just as Christina and Jewel discussed during rehearsal, Sera brings plenty of attitude, and definitely gets her diva on. To me, she shows more energy than Geoff, but it's great to finally be able to see Geoff's eyes and expressions, and I love the overall sound of the performance. Like I discussed a few times last week with other duets, these two feel like a pair, doing their best to sell the song even though they're competing against each other. "Clearly they both are giving this everything," Blake says, and I agree.
Cee Lo and Adam side with Geoff, while Blake takes Sera. Yet the final decision is up to Christina (and does anyone know what's on her head?), and she keeps Sera. Clearly Sera touched something in Christina with that blind audition! But this better not be the end of Geoff. I hope he doesn't give up.
Next we move to Team Blake, where it's Charlotte Sometimes vs. Lex Land, with Foster the People's "Pumped Up Kicks." I love that Blake asks the two artists for their input on how to divide up the song; that's considerate of him. He pairs Charlotte with Kelly Clarkson, who says that "vocally she's stellar. She's got a killer vibe about her voice." But can she tone it down to keep from looking like she's hogging the spotlight? Meanwhile, Lex works with Miranda Lambert, who tells her she has "a mystery" about her. And yay for more product placement as Lex, like Raelynn, gets a voicemail from Miranda while driving.
Now, no offense to Foster The People, but I can't stand this song after hearing it played over and over again on the radio and on TV. Having said that, turning it into a duet between two female vocalists gives it a whole different spin (and I can actually understand several words that I hadn't before). What's talked about before the battle again is born out during it: Charlotte looks a lot more comfortable on stage, though Lex seems to settle into it as the song goes on.
Christina has no opinion one way or the other on this battle. Cee Lo likes Charlotte, and Adam takes Lex, making it a split as we go to the ladies' coach, Blake. After some discussion, Blake elects to keep Charlotte and send Lex home. This might still be beneficial to Lex, though, as sometimes the only way to bust your nerves is to throw yourself out there. Now that she's had this kind of attention, she'll hopefully get used to it and become an even stronger performer.