'The Voice' Predictions: Who Will Miss The Top 10?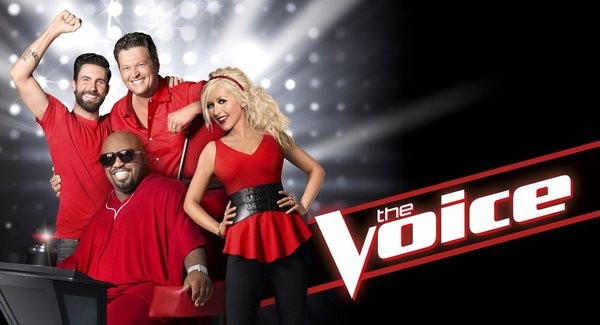 After a night of solid performances on The Voice, tonight America will narrow down the Top 12 to the Top 10. Which two artists will get the axe? We give you our predictions below.
[SPOILER ALERT: If you're not caught up with last night's Top 12 Performances episode of The Voice, stop reading now. This article will contain spoilers.]
What makes tonight's elimination difficult is that no one in the Top 12 necessarily deserves to go home. No one gave a poor performance or made any significant mistakes. In the absence of any glaring flaws, the vote is likely to come down to which artists connected - or already have connections with - the viewing audience.
That's what makes us worried for Team Adam's Will Champlin. His show-ending performance of Imagine Dragons' hit "Demons" was fantastic. It was his best outing of the entire season.
But Will has been living on the razor's edge for awhile now, surviving purely on coaches' goodwill. He made it to the Top 12 by a save from Adam Levine, and there exists a vocal minority of fans who are still upset that Adam chose him rather than Preston Pohl. Will has to hope that "Demons" won some of those folks over, or his streak of good luck is likely to run out, because no coach can save him now.
On the flip side of that statement, Team Blake's Cole Vosbury was saved by America last week, so he clearly has a fan base. But on Monday night, he stepped way out of his comfort zone by performing Miguel's R&B hit, "Adorn." And that could spell disaster for him.
The Voice audience has a precedent of shying away when artists go too far out of their usual genre; just look at Season 4, when they axed Garrett Gardner after Shakira had him sing the Backstreet Boys' "I Want It That Way," and sent home the heavily-favored Judith Hill following her surprising performance of the Will.i.am track "#ThatPower."
And speaking of Season 4, Kris Thomas performed "Adorn" last season, and was eliminated immediately afterward. If Cole's fans don't follow him in this new direction, he could also be packing his bags.
Which artists do you think will be going home tonight? Leave your predictions in the comments, and then tune in to NBC at 9 PM ET/PT tonight to see the Top 10 revealed.
(c)2013 Brittany Frederick. Appears at Starpulse with permission. All rights reserved. No reproduction permitted. Visit my official website and follow me on Twitter at @tvbrittanyf.