'The Voice' News Roundup: 'Voice' Beats X Factor, Plus New Interviews With Season 3's Artists
Right now, this picture is accurate. NBC may have been criticized for clearly counter-programming The Voice against rival The X Factor, but the Peacock got the last laugh as Voice beat Factor in the shows' first head-to-head battle this season. In last night's 8-9 PM hour, Voice delivered 10.66 million viewers to Factor's 7.45.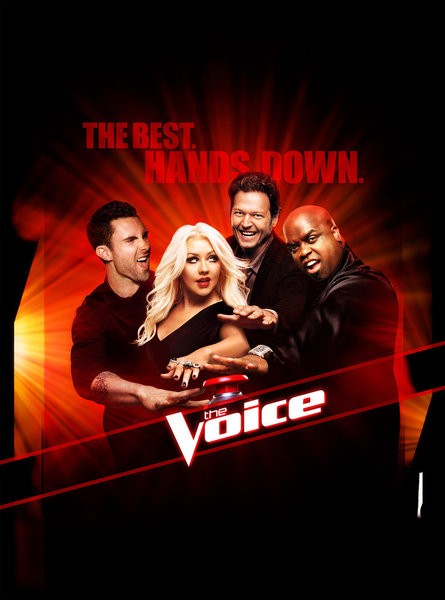 The X Factor was also defeated in its second hour by the finale of NBC's America's Got Talent, which earned just over 11 million viewers to the 9.49 of Factor.
However, 9.49 is still an impressive amount of viewers that any broadcast network would be happy to have; to contrast, CBS's new Big Brother pulled in just over 6 million and The CW's Oh Sit failed to crack even the one million mark. You can check out more ratings information for The Voice here.
In other The Voice news: Season 3 artists Terry McDermott, Devyn DeLoera, Daniel Rosa, Bryan Keith and Joe Kirkland met the press on Monday, and spoke about their thoughts on their blind auditions and motivations for auditioning. You can read that interview here.
Season 1 artist Tim Mahoney also launched a Kickstarter effort to fund his next album. More information on that project can be found here.
The Voice returns on Monday, September 17 at 8 PM ET/PT on NBC.
For more from Brittany Frederick on The Voice, visit Big Red Chairs and follow me on Twitter (@bigredchairs).  
(c)2012 Brittany Frederick/Big Red Chairs. Appears at Starpulse with permission. All rights reserved. No reproduction permitted.