'The Voice' News Roundup: Emmys, Cassadee Pope, Tony Lucca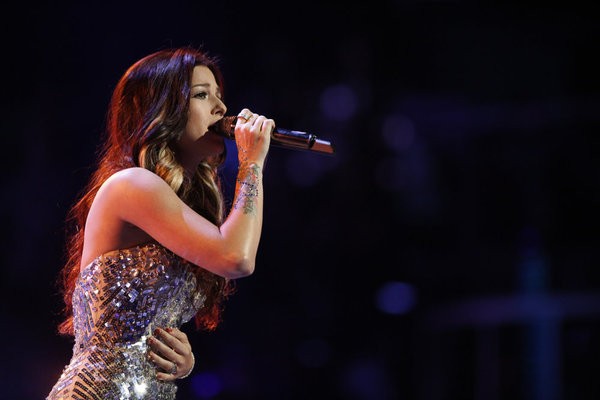 There's a lot more happening than just the Season 5 premiere! News and notes from around The Voice universe:
The show won its first Emmy Award for Outstanding Reality Competition Program on Sunday night in Los Angeles. It had been previously nominated in the same category last year, but lost to CBS's The Amazing Race.
In addition to its category victory, The Voice took home a trophy for Outstanding Lighting Design/Lighting Direction For A Variety Series, and earned nominations for Outstanding Art Direction For Variety or Non-Fiction Programming and Outstanding Hairstyling For A Multi-Camera Series or Special.
Overall, in two years, The Voice has won two Emmy Awards and been nominated nine times. Congratulations to all the show's Emmy nominees!
Season 3 winner Cassadee Pope is gearing up for the October 8 release of her post-show album Frame by Frame. That includes a related CMT event, Cassadee Pope: Frame By Frame, which premieres on October 4. Check your local listings for specific channel and airtime in your area.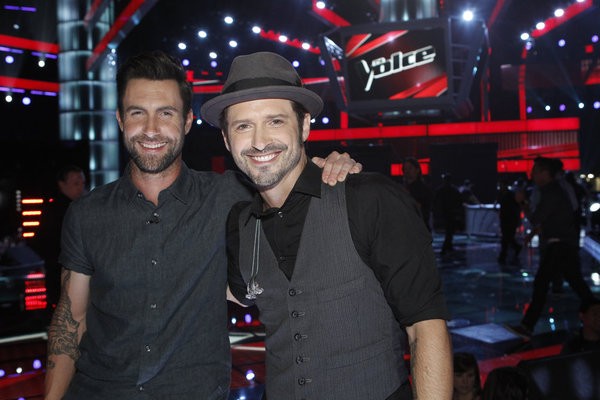 Season 2 finalist Tony Lucca announced on Monday that Season 1 finalist Vicci Martinez will be joining him and Brendan James on select dates of their upcoming tour. Visit TonyLucca.com to check out show details and find out if you can catch these two talented musicians in your area this fall.
Tony is also finishing up the live performances in support of his recent EP With The Whole World Watching, concluding with a series of West Coast shows. The final segment begins with an October 9 show at The Griffin in San Diego.
In new music, Season 2's Chris Cauley dropped his EP My Turn earlier this month. Season 2's Katrina Parker has her new CD In and Out of the Dark. And Season 3's Cody Belew has released a new record, What You're Looking For. Also, view Adanna Duru's new music video at the end of this article.
(c)2013 Brittany Frederick. Appears at Starpulse with permission. All rights reserved. No reproduction permitted. Visit my official website and follow me on Twitter at @tvbrittanyf.