'The Voice': New Releases From Monique Benabou, Bryan Keith and More
As we close out the year, several The Voice artists have gifted us with new music. Monique Benabou, Casey Desmond, Bryan Keith, Pip, Jamar Rogers, Juliet Simms and Erin Willett all have releases out in the last several weeks. Here's the rundown on what's new.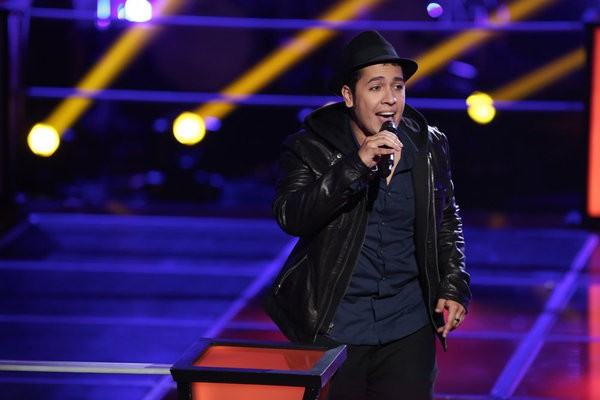 Monique Benabou, 'Take The Ride': Part of Team Christina in Season 2 (she exited in the battle rounds after performing "The Power of Love" with eventual finalist Chris Mann), this sweet and talented vocalist recently posted an original song to YouTube that might be the title track from her forthcoming album. Give it a listen:
Casey Desmond, Deja Vu: The new album from the Boston-based artist who was part of Team Adam in Season 1 (she lost to Jeff Jenkins in the battle rounds). Like much of her original work, it's a mix of pop and electronica that might surprise folks who only recall her from singing Elton John's "Don't Let The Sun Go Down On Me" on the show. It's a catchy addition to anyone's dance-pop collection,though, particularly the title track. You can download Deja Vu on iTunes now.
Bryan Keith, 'O Holy Night': After being shockingly eliminated during Season 3's live playoffs, the Team Adam rocker is back with his contribution to the ever-growing list of The Voice Christmas tunes. Bryan's soulful rendition of this holiday classic should please all the folks who were hooked on his cover versions of 'Back to Black' and 'New York State of Mind.' Definitely one to include on your holiday party playlist. You can download 'O Holy Night' on iTunes now.
Pip, No Formalities EP: It's not officially released yet, but the fan favorite from Team Adam Season 2 has been giving fans a sneak peek at the songs from his upcoming release each Friday on YouTube. The latest video is for the song "Trash Talk." Take a look:
Jamar Rogers, 'High': Team Cee Lo's semifinalist in Season 2, Jamar Rogers has been busy since leaving the show. "High" is a song that he's performed live while touring with Season 1 finalist Vicci Martinez, but now folks who weren't able to get to any of those shows can hear this compelling tune for themselves. It's that same mix of soul and techno that existed in his previous single 'Where Would I Be Without You.' With that and 'High,' Jamar has definitely made who he is as an artist exceptionally clear. You can download 'High' on iTunes now.
Juliet Simms, 'Wild Child': Jamar's teammate and Team Cee Lo finalist Juliet Simms performed her new post-Voice single on the show last Tuesday. This rocker takes full advantage of her trademark growl and is something that might coerce a fistpump or two out of you. If this is what Juliet's upcoming album will sound like, she should be bringing houses down early next year. You can download 'Wild Child' on iTunes now. For more on Juliet, read my interview with her from The Voice red carpet.
Erin Willett, Erin Willett EP: Team Blake's semifinalist from Season 2, Maryland's Erin Willett brings her combination of powerful vocals and heart to a new debut EP. If you loved the emotion Erin poured into songs like 'Without You' and 'Proud Mary' on The Voice, you'll enjoy this, which also includes the previously released single 'Can't Take My Soul' Be on the listen for an appearance by Jamar Rogers on one track. You can download Erin Willett on iTunes now.
The Voice begins its two-night Season 3 finale tonight at 8 PM ET/PT on NBC.
For more from Brittany Frederick on The Voice, visit Big Red Chairs and follow me on Twitter (@bigredchairs).
(c)2012 Brittany Frederick/Big Red Chairs. Appears at Starpulse with permission. All rights reserved. No reproduction permitted.