'The Voice' Names Season 3 Finalists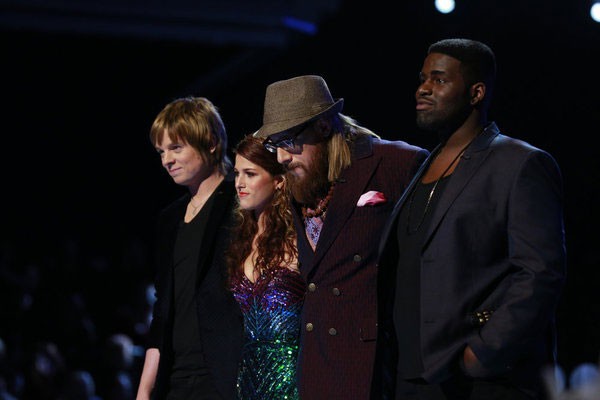 For the first time this season on "The Voice" only one singer will be eliminated from the competition as the singers are set for the finals.  Host Carson Daly revealed that voters continued their record breaking ways and the singers topped the rock, pop, and singles chart on iTunes.
Before any results were announced, team Blake's Terry and Cassadee paired up for a duet and Juliet Simms performed her new single "Wild Child".
The first finalist of the night is from team Blake…
…Terry McDermott!
Country girl RaeLynn performed her new single "Boyfriend" and Chris Mann sang his new single "Roads".
The next singer into the finals completes the sweep for team Blake when Cassadee Pope is the second person in the finals.
Before the final results are revealed team Cee Lo's Trevin and Nicholas perform the Mariah Carey hit "Hero".
The last singer in the finals is…
Nicholas David!
Trevin Hunte is eliminated one week shy of the finals.