'The Voice' Finalist Vicci Martinez Debuts 'Come Along' Music Video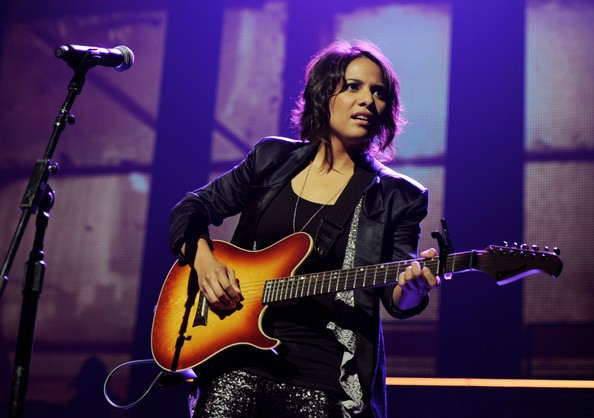 Vicci Martinez is still enjoying a newfound career success almost two years after she was a finalist on the first season of The Voice. Though the Seattle native was a talented musician well before the NBC series came into her life, the TV show vaulted her into the national spotlight, and Vicci has made the most of it. Universal Music Group, the record label affiliated with The Voice, offered her a deal after the show. She subsequently released her self-titled album, and now you can see the music video for the album's first single, "Come Along."
Big Red Chairs caught up with Vicci the day after she shot the "Come Along" video to look back on her album and talk about the journey she's taken since we all fell in love with her voice.
The video for "Come Along" arrives ten months after the release of the album on which the song appears, but Vicci believes that the delay actually worked in her favor. "I was supposed to do a video this time last year and I think what happened was, the label was going to give me a chance to develop a little and see how the song and the record were going to go. But I'm really happy that it happened that way," she explained. "It's been a really busy year, but with a lot of evolution as far as me and this album, and playing it live and being able to have a relationship with these songs. Normally I write songs and I've been playing them for awhile and then I make an album. This is the opposite."
"We've been visiting a lot of radio stations and the song has been going up on the charts the last few months," she continued. "I've been really seeing a lot of success in actually going to stations and making relationships with people. I'm actually hoping I can do more of that. Just kind of having that one-on-one with the stations and the people. It's kind of them taking a risk on me, adding the song to their playlist, because I'm a developing artist."
You can watch the video for "Come Along" below, and continue on to the next page to hear what Vicci has to say about life after The Voice.