'The Voice' Finalist Tony Lucca Begins 'Chapter Two,' Addresses 'Voice' Tour
The Voice season two finalist Tony Lucca is not wasting any time in moving forward after the show. According to an update at the Voice blog Big Red Chairs, Lucca is already embarking on an extensive cross-country tour, fittingly entitled "Chapter Two," which will reunite him with some of his fellow contestants.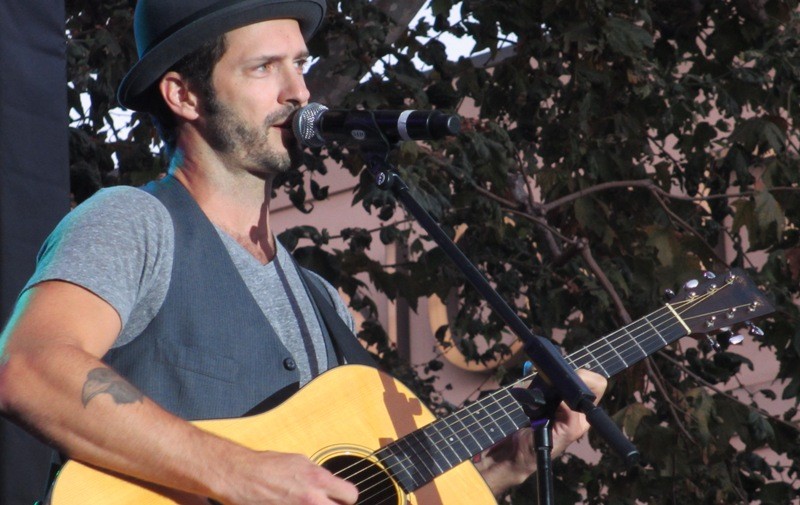 The tour takes him throughout the country, including stops from the Midwest to the West Coast. He will be joined on select tour dates by Voice artists including Brian Fuente, Jordis Unga and Justin Hopkins, as well as Gabe Dixon. Fans can visit his website for tour dates and click here for VIP tickets in select cities.
Of the much-requested Voice season two tour, he has heard the same rumor that it would take place after season three (likely 2013) and be a combined tour between the finalists from both seasons two and three. However, as the season two artists are no longer under contract, they would have to negotiate terms to return for any tour.
In addition to the "Chapter Two" tour, Lucca is busy songwriting in both Los Angeles and Nashville, was snapped by teammate Nicolle Galyon recording for her new album, sung the National Anthem at a recent NASCAR race, performed at San Diego Comic-Con and The Grove Los Angeles, and is starting a nonprofit organization.
Lucca was Adam Levine's finalist on season two of The Voice, which was won by Jermaine Paul. Season three of The Voice begins September 10 on NBC. An early photo from the set was published today on EW.com.
Click here to read the full article.
For more from Brittany Frederick, visit my Starpulse writer page and follow me on Twitter (@tvbrittanyf).
(c)2012 Brittany Frederick/Big Red Chairs. Appears at Starpulse with permission. All rights reserved. No reproduction permitted.