'The Voice': Devyn DeLoera Talks Working With Christina Aguilera
Devyn DeLoera, who represents Team Christina on NBC's The Voice, is opening up about what it's like to work with Christina Aguilera, as well as what she's learned during her time on the show and what her plans are for the future.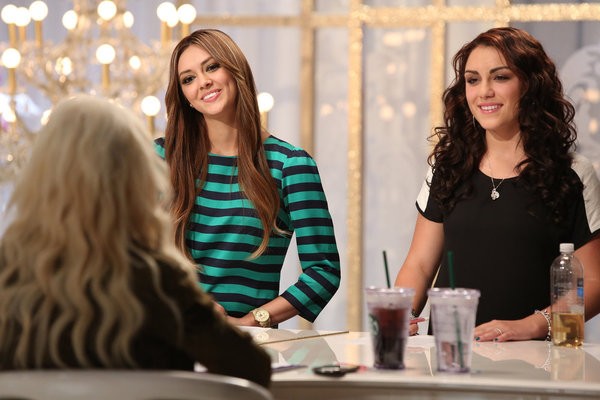 Devyn (pictured above left, with Christina and teammate MarissaAnn) got Christina's attention when she sang Christina's "Ain't No Other Man" for her blind audition. "I was really excited becase she would obviously know the song. It would make an impression on her, it would hit her," she explained in a recent interview with Big Red Chairs. "I was willing to take a chance."
When it came to working with the Grammy winner, "I thought it would be easy to handle [working with her] and it's definitely not. I get really nervous," Devyn admitted with a laugh. "In my opinion, she's the best singer in the world right now. To me, this is like somebody [I] wouldn't ever meet, too far up for me to ever know, and she knows me.
"I didn't expect her to be as invested as she is. She would be emailing and all of these things to us. She's always writing back right away. I didn't expect her to care that much – she's going above and beyond."
To read the full interview with Devyn, including her plans for the future and who her favorite The Voice artists are, click here to visit Big Red Chairs. Devyn and the rest of Team Christina perform tonight on a special two-hour The Voice beginning at 8 PM ET/PT on NBC.
(c)2012 Brittany Frederick/Big Red Chairs. Exclusive to Big Red Chairs. Excerpt appears at Starpulse with permission. No reproduction permitted. All rights reserved.