'The Voice' - Countdown To The Battle Rounds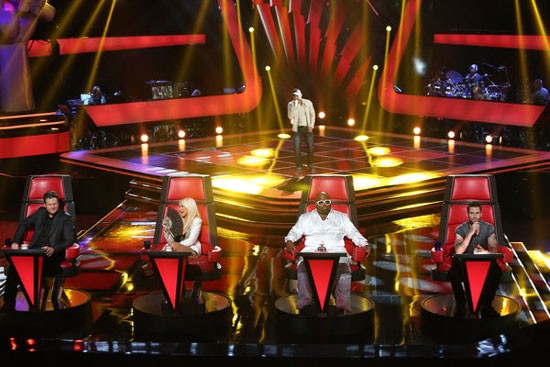 On Monday's edition of "The Voice" the four coaches completed their teams with the last of the blind auditions.  On Tuesday the show offered up some of the best performances from the blind auditions.
After reviewing Adam, Blake, Cee Lo, and Christina's teams host Carson Daly offered a glimpse back stage with the coaches after the day's auditions conclude.  The back sage scene included the coaches making fun of each other and joking around.
Next week the competition begins with the battle rounds begin with both singers performing the same song.  Unlike past seasons, there is a new twist in the battle rounds – the steal.  After a coach has selected the battle round winner, the remaining coaches will have the chance to "steal" the other singer.
The battle rounds also mean the beginning of the all star mentors – Mary J Blige, Billy Joe Armstrong, Rob Thomas, and Michael Bolton - joining the coaches to offer some assistance with the team members.