'The View's' Sherri Shepherd Opens Up About Diabetes With New Book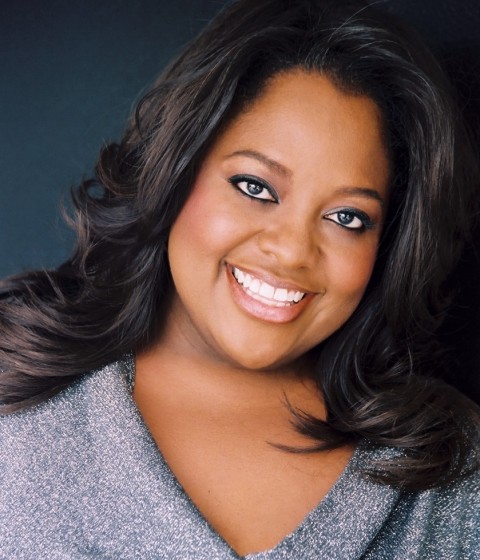 Comedienne, author, co-host of The View - Sherri Shepherd is a woman of many talents. Most recently, she's bringing her sense of humor to the serious subject of living with diabetes in her new book, Plan D: How To Lose Weight and Beat Diabetes (Even If You Don't Have It). Sherri took some time out of her busy schedule to chat with BFTV about writing her second book, and how she's enjoyed making us laugh for years.
When readers crack open Plan D, "I want them to be able to laugh," said Sherri, who is herself Type 2 diabetic. "I don't want people to be paralyzed by fear when they get the diagnosis of pre-diabetes. I want them to know that they can take steps to live a real amazing and healthy life. I take the fear out of diabetes."
Her first book, Permission Slips: Every Woman's Guide To Giving Herself A Break, was published in 2009, and while both of them give plenty of advice, "Both books are so different," she continued. "My first book was really just kind of me rambling about the fact that you've got to give yourself permission to get a break - taking time off and learning to say no to people. This book is really about my journey of being a Type 2 diabetic. I want people to not be scared the way I was when I was diagnosed."
In addition to writing, Sherri has been busy on the small screen, having established herself as a television personality in all sorts of different projects. "I'm the co-host of The Newlywed Game, and I've just done a comedy special, my first hour comedy special. it's called It's My Time To Talk. I wonder where I got that title from!" she laughed. "I think people see me on The View and they don't think I'm an actress. I did my movie with Katherine Heigl, One For The Money, I had my sitcom Sherri, [and] I played Angie Jordan on 30 Rock. I'm hosting 20 episodes of NickMom Night Out on Nickelodeon."
Then there's The View. "Being on The View, tons of stuff happens," Sherri enthused. "Prince and Janet Jackson came and gave me tickets to their concert. LL Cool J bench pressed me. I got kissed by Tony Goldwyn for Scandal. I got to do Dancing with the Stars. Oh my gosh, I feel pretty blessed."
How does Sherri balance being an author, actress, comedienne, game show host and daytime talk-show panelist? By focusing on her family first. "The way I prioritize my career is Jeffrey, my son. If it takes away from Jeffrey and his quality of life then I say no," she revealed. "When I did my sitcom I said I can't be doing it in Los Angeles. They moved it to New York. When I did 30 Rock, Tina Fey was amazing and wonderful. They worked around The View, they worked around my mother schedule. I demand that my son be number one."
"There's still a lot of stuff that I want to do," she continued. "When I'm eighty, I hope that not so much my career, but what people say about me, that's what I hope will be pretty cool. I hope people will have really good things to say about me. Betty White is my idol, and I don't know anybody in the business who has an unkind thing to say about Betty White." She's got a while to go before she reaches Betty White status, but Sherri's brought us plenty of laughs - and some wisdom - all her own.
You can order your own copy of Plan D by clicking here. You can also keep up with Sherri by following her on Twitter (@SherriEShepherd).
(c)2013 Brittany Frederick. Appears at Starpulse with permission. All rights reserved. No reproduction permitted. Visit my official website and follow me on Twitter at @tvbrittanyf.