The Underrated Anna Faris Looks Amazing At 'What's Your Number?' Premiere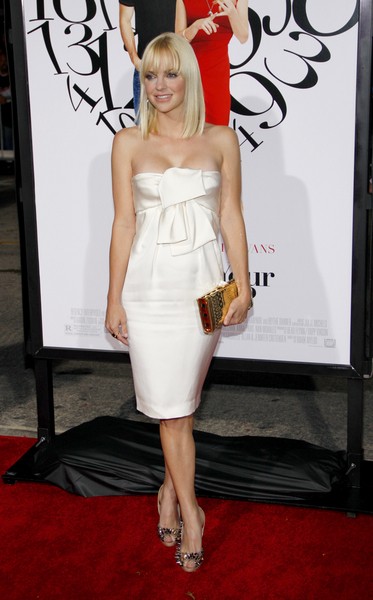 Anna Faris attended the "What's Your Number?" Los Angeles premiere yesterday looking cute in a strapless white dress and spiky pumps (see close-up photo below).
Inspired by author Karyn Bosnak's novel "20 Times a Lady," the film centers on hopelessly single Ally Darling (Faris) who's convinced she's passed up the man of her dreams.

With a little help from her mischievous neighbor (Chris Evans), Ally contacts each of her exes in order to find "the one."
Anna, who is best known for her campy roles in the "Scary Movie" franchise, has also appeared in "Lost in Translation" and "Brokeback Mountain."  She is rumored to star in the upcoming "Ghostbusters III."