The Ultimate Shocker In... Today's Links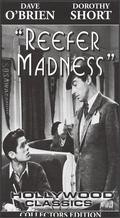 Check out some of the best links we found around the web today. And be sure to visit our
Daily Links
section where we're constantly pouring in the best stuff from around the web.
George W. Bush celebrates Arizona State University's Track & Field team by flashing gang signs with them. Oh, nevermind, it's just 'the shocker.'
- White House.gov
Kate Beckinsale.
- Bastardly
What if every famous person got what they deserved?
- Cracked
That Christian Slater show that seven people watched? Yeah, it's been canceled.
- Futon Critc
44 upcoming movie sequels you probably didn't know about
- Den of Geek
Dave Barry says we all need to drink more martinis.
- Miami Herald
Who is Scooter Smiff?


Carmen Electra and her man-hands to pose nude for Playboy again
- Celebrity Smack
Carrie Underwood is gorgeous in these pics from last night's CMA Awards
- Pop on the Pop
Even the country music community thinks Jessica Simpson's attempt at a reverse crossover sucks
- Superficial
"Coming soon to an empty theater near you..." (Seriously, they're making this?)
- Agent Bedhead
Ever wonder what would happen if the High Times editorial office ran out of, umm, 'supplies'?
- College Humor
Gay couples start marrying in Connecticut, California still SOL.
- Associated Press

Like what you see? There's lots more of this stuff in Starpulse's
DAILY LINKS section!
Check out and bookmark the
Daily Links
page and check back often for some of the hottest, funniest and craziest crap on the web!
Click the pics for gallery & larger images