The UK's Sexiest Woman, Helen Flanagan, Poses Naked For PETA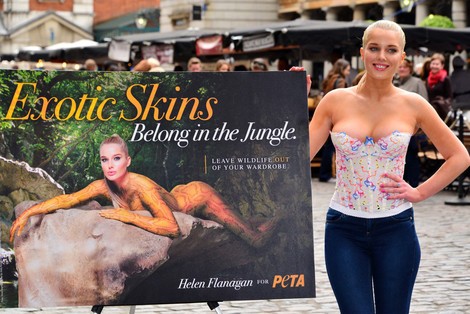 British actress Helen Flanagan unveiled her new People for the Ethical Treatment of Animals (PETA) campaign in London, England, earlier this week.
The blonde star wore tight jeans and a colorful bustier-type top.
In the ad, Flanagan, 23, appears naked covered only in animal print body paint. The tagline reads: "Leave Wildlife out of Your Wardrobe."
FHM recently named the actress the "Sexiest Woman in the UK." She is best known playing the character of Rosie Webster in British soap opera "Coronation Street." She landed the role at age 10.