'The Twilight Saga: Eclipse' Stars: Then And Now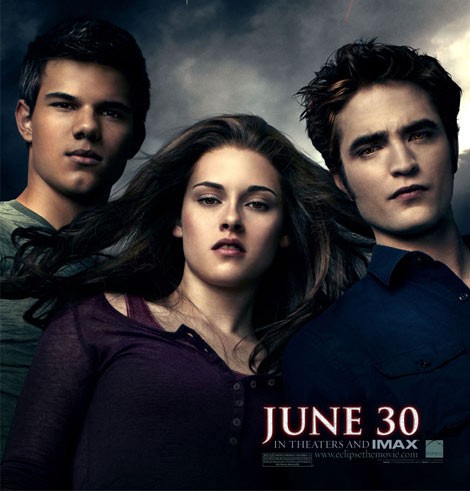 Three years ago, most people had never even heard the names Robert Pattinson, Taylor Lautner, and Kristen Stewart. Today, the three stars of "The Twilight Saga" are international celebrities that attract a frenzy of extremely passionate fans wherever they go. Their faces are plastered on movie posters and magazine covers that promise to reveal intimate details of Pattinson and Stewart's real-life romance. Paparazzi are tracking their every move as they gear up for the release of "Eclipse," the third movie based on Stephanie Meyer's best-selling books. This film will have teenage girls and their mothers circling movie theatres on June 30th like bloodthirsty sharks (or vampires), and you'll be hard-pressed to find a single one who isn't able to name the actors who play Bella, Edward, and Jacob on-screen. What a difference a few vampire movies can make! 

Take a look at what the "Eclipse" stars were doing before "The Twilight Saga" and what they've been up to since.

Kristen Stewart - B.T. (Before "Twilight")
Where You've Seen Her: Hiding from burglars as Jodie Foster's diabetic daughter in "Panic Room"
Where You Could Have Seen Her: Co-starring with Robert Deniro in the Hollywood satire "What Just Happened" or appearing with Emile Hirsch in  "Into the Wild."
Off-Screen Persona: Low-key teen actress
Also Known As: The girl who played Jodie Foster's diabetic daughter in "Panic Room"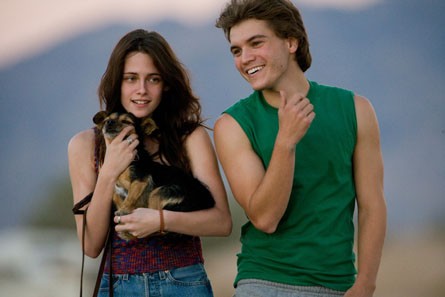 Kristen Stewart - A.T. (After "Twilight")
Where (Else) You've Seen Her: Rocking out and making out with Dakota Fanning in the Joan Jett biopic "The Runaways"
Where You Will Eventually See Her: Aside from finishing out the "Twilight" movies, according to The Hollywood Reporter, Stewart will appear in the film adaptation of Jack Kerouac's "On the Road."
Off-Screen Persona: Moody, surly, uncomfortable, and awkward at awards shows but insists she loves the fans; tight-lipped about her off-screen romance with "Twilight" co-star, Robert Pattinson
Also Known As: KStew and 50% of Robsten (nickname for her and Pattinson)


Robert Pattinson - B.T.  
Where You've Seen Him: At the Hogwarts School as Cedric Diggory in "Harry Potter and the Goblet of Fire" and "Harry Potter and the Order of the Phoenix"
Where You Didn't See Him: In the Reese Witherspoon period film, "Vanity Fair." This was supposed to be Pattinson's feature film debut, but his scene wound up on the cutting room floor.
Off-Screen Persona/Also Known As: N/A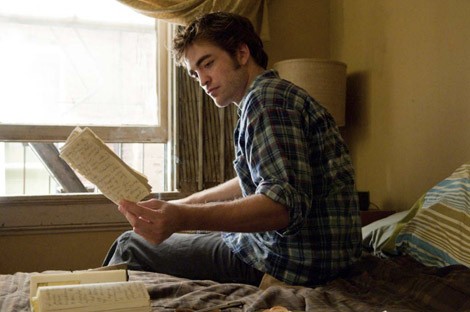 Robert Pattinson - A.T.
Where (Else) You've Seen Him: Starring opposite Emilie de Ravin in the romantic drama, "Remember Me"
Where You Will Eventually See Him: Sharing screen-time with Reese Witherspoon (for realz this time) in the upcoming adaptation of the best-selling book "Water for Elephants."
Off-Screen Persona: Serious, brooding, and totally to die for… and totally hooked on co-star Kristen Stewart.
Also Known As: RPattz, Hottest Actor, Top Hunk, Most Attractive Man (according to Rolling Stone Magazine, "Entertainment Tonight," and Hello Magazine, among others), and 50% of Robsten (see Kristen Stewart – A.T.)

Taylor Lautner - B.T.  
Where You've Seen Him: As Sharkboy in the Robert Rodriguez kiddie flick, "The Adventures of Sharkboy and Lavagirl 3-D"
Where You Could Have Seen Him: In the background of one of Jessica Simpson and Nick Lachey's random Variety Show Specials in 2004
Off-Screen Persona: Martial arts Champion
Also Known As: Sharkboy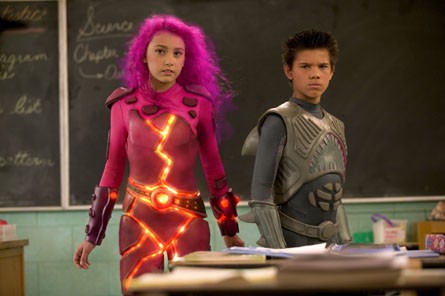 Taylor Lautner - A.T.
Where (Else) You've Seen Him: Making out with Taylor Swift (off and) on-screen in the ensemble comedy "Valentine's Day"
Where You Will Eventually See Him: According to MTV News, Lautner will start filming the John Singleton thriller "Abduction" this week  
Off-Screen Persona: Upbeat and friendly with a great work ethic and incredible abs to show for it.
Also Known As: Despite being named one of People Magazine's Most Beautiful People and Hollywood's highest paid teen actor, most people don't know if his last name is pronounced LAWTner or LOUTner.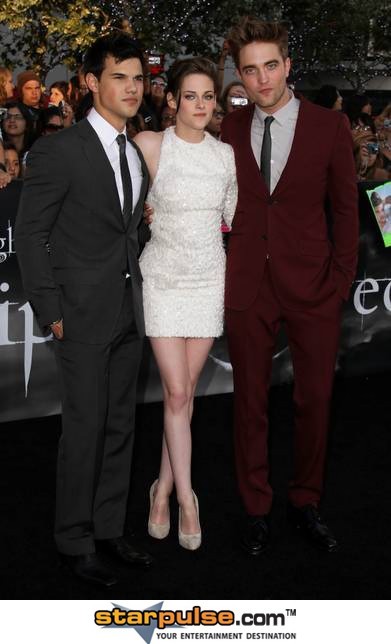 What a difference a couple of years make! Who do you think has changed the most over the past few years? Who will we still be talking about in ten years?