The 'Twilight Breaking Dawn Part 2' Gang Speaks Out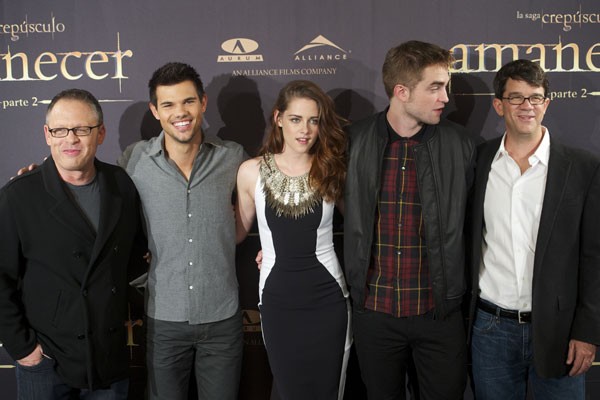 Nothing says interesting movie insight more than getting the words right from the mouths of those involved.  So in tribute to the final installment of the famed Twilight series titled "The Twilight Saga: Breaking Dawn Pt. 2" (opening Nov. 16 from Summit Entertainment) Starpulse decided to check in with everyone involved to get their cool take on all things Twilight.  Involved in these interviews are Director Bill Condon, Author Stephanie Meyer, Screenwriter Melissa Rosenberg, Producer Wyck Godfrey and no less than eight actors including Michael Sheen, Nikki Reed, Jackson Rathbone, Kellan Lutz, Elizabeth Reaser and of course the main trio of Taylor Lautner, Robert Pattinson and Kristen Stewart.  And no stone is left unturned – from filming the classic clash between the Cullen clan and the Volturi to thoughts on the end of the series it's all here.  Enjoy!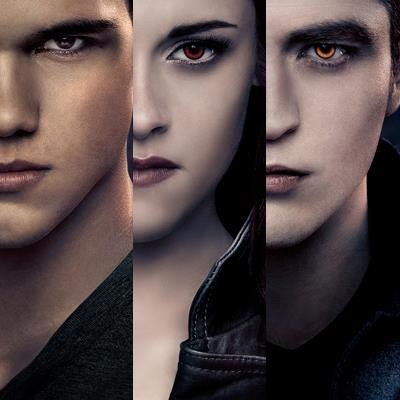 On Making Breaking Dawn Pt. 2:
Bill Condon (Director): I thought the real challenge was to make sure it was a satisfying climax.  I was very aware of not only the two films that I've made, but the three that came before.  The film opens with an overture of all the main themes from all five movies put together and at the end I added this thing that brings you back into the spirit of all the other movies and acts as a tribute to the whole phenomenon.
On the new cast for Breaking Dawn Pt. 2:   
Melissa Rosenberg (Screenwriter): Breaking Dawn one was a very emotional story, but this one starts moving into action and it's a much bigger story.  You also have all these characters in the book and they're fun.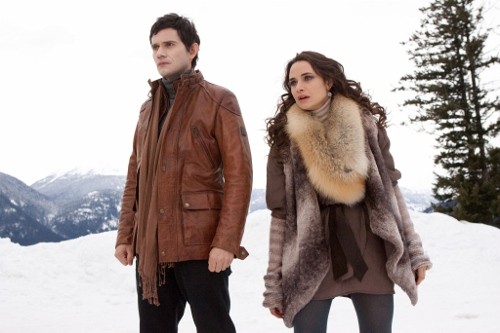 Bill Condon (Director): Part of the casting process was realizing that everyone had to pop in a very short time.  So by the time they got onto that field you knew who everybody was and what they could do.  It's a very interesting challenge because they don't get introduced until forty minutes into the movie and then a half hour later they have their final scene.
Jackson Rathbone (Jasper): It was a lot of fun shooting.  So many new people, so many new vampires and new powers, which is awesome - like a vampire X-Men.
On their characters:
Taylor Lautner (Jacob): I love Jacob – I really respect him in so many different ways.  He has so many qualities to him that I would love to bring with me.  His loyalty, his persistence – he's going to be a tough character to say goodbye to for sure.
Michael Sheen (Aro): When I first told my daughter that I was going to be playing Aro she said, 'Aro's bald – completely bald.'  I thought she'd be really excited when I said I was going to be in it, but in fact she was really annoyed because it was her thing.  But she got excited eventually.  My character thinks of himself as being this sentimental old fool and just enjoys watching the young people have fun...and then likes to kill them. (Laughs)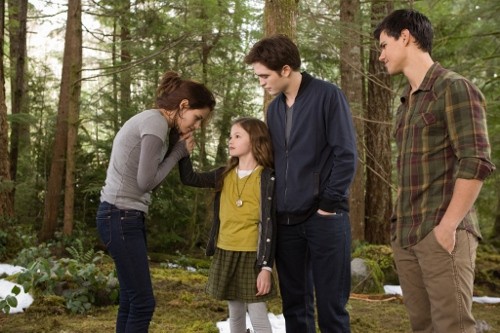 Taylor Lautner (Jacob): It's always uncomfortable when I have to take my shirt off or something – because I'm always the only one doing it.  The weather conditions we film in everybody is bundled up in seven layers and I'm the only one in jean shorts.
Robert Pattinson (Edward): I still have the same frustration with trying to play it the entire way through right up until the last shot – it's kind of a strange part.  Just playing a part where you can't get hurt and you can't die there's no framework and there are too many possibilities.