The Tribeca Film Festival Is Back And Center Stage
Every year at the start of the Tribeca Film Festival I write some really nice piece about how Tribeca's my favorite time of year, how it's the best month out of all the months. I mean, come on, I get to sit around and watch movies all month and conduct interviews and take pictures of actors and rub elbows with filmmakers and producers; what's not to love, right? Actually, there's nothing at all to dislike, as it's always an honor and a privilege to be doing what I'm doing. But I recognise now, at thirty-something, that when I was [cough] twenty-something, I had two things going for me: the first was an infinite amount more energy, whereas the second was a woeful short-term memory. Thirty-something Simbarashe has "normal people" energy now, and a short-term memory that no longer works in grass-is-greener mode. What does this mean? It means that I'm now of the mind that while I still look forward to Tribeca as my favorite calendar month of the year, it is by far the most gruelling month I have to endure.
Watch as many films as humanly possible. Watch them all if humanely possible (It's not really humanly possible). Interviews, panel discussions, red carpet events... Red carpet events?
On Tuesday I finally got the chance to dig in the trenches at Tribeca's opening night gala, the highly touted and super-exclusive Vanity Fair party. Oh, look! It's Michael Douglas and Catherine Zeta-Jones!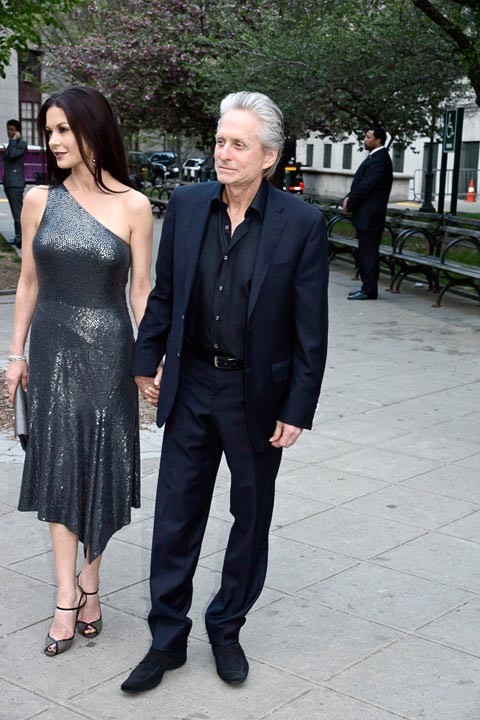 In years past I found myself writing about as many films as I could see, only I rarely—well, never—posted them all. It's something I never gave much thought to until a couple of weeks ago when I had the pleasure of sitting through a less-than-stellar pre-screening of a film that I had ironically been looking forward to seeing. As I walked out a fellow critic tapped me on the shoulder and said, "Man, I really hate writing bad reviews for films that had so much potential." I started to agree, but then I thought, Wait a second, why on earth should I write a review about a film I didn't like? The films I don't like never, ever make it out of Tribeca into wide distribution; if I don't like the film, chances are almost absolute that you, my friends, will never see it. And that got me thinking . . .
Oh, hey, Billy Crystal! Love how you're rocking the sneakers with your suit! Way to keep it 2012!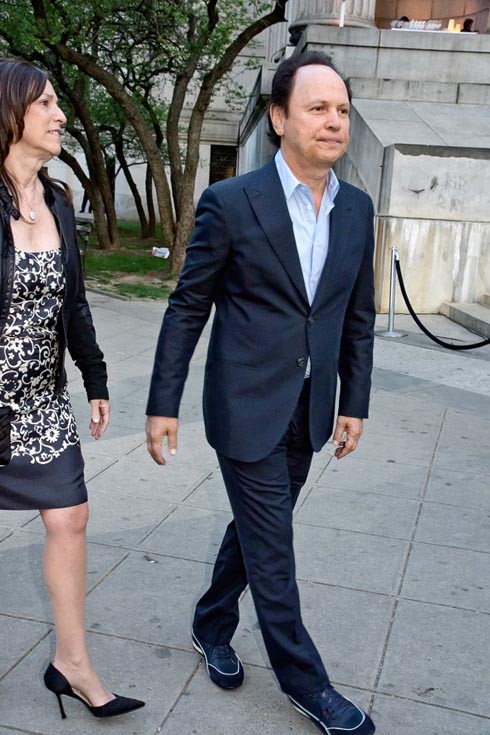 Sorry about that. It got me thinking, this year, I'm just going to stick to the things at Tribeca that I like, because those are the cool things! I'll be much happier bringing it to you, you'll be much happier reading about it, and if you live in New York, maybe we'll see each other in the same rush line if I'm dying to see something twice. Oh, and by the way, hi, Dakota Fanning!
Stay tuned here at Starpulse for lots more coverage, reviews, interviews and more from the Tribeca Film fest.