The Top Ten TV And Movie Robots Of All Time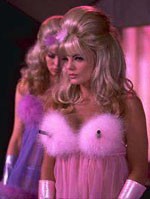 Artificial Intelligence is a clear description of robots replicating human nature with self-containing thoughts. Over the years we have been mesmerized by the lore of robots, and directors in television and film have given us many more reasons to like them. Let's count down some of the top robots of all time:
10.
Fembot
: The mechanical woman-like androids sent to kill international spy Austin Powers in his movies "
International Man of Mystery
" and "
The Spy Who Shagged Me
" are seductive machines that can turn a crowd of rowdy bachelors upside down with their tight curves, skimpy clothing and ammo-shooting nipples.
9.
Bender
: Does the name sound familiar? How about his full moniker: Bender Bending Rodriguez. This popular robot animation from "
Futurama
" is a cigar smoking alcohol sarcastic robot that has kept us laughing. He was built in Tijuana, Mexico, in 2998. Before being called Bender, he came very close to be named "URL," pronounced EARL.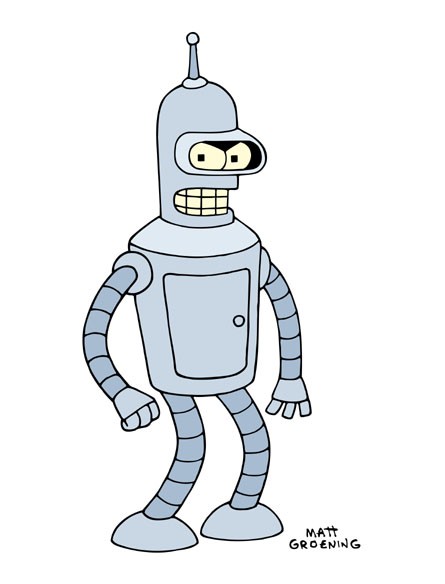 9th place? Kiss my shiny metal ass!

8.
Data
: The pigment-less human-like robot android from "
Star Trek: The Next Generation
" actually made watching the show cool for those who weren't diehard fans of the long running series. Data first appeared in the 1987 debut.

7.
Rosie the Robot Maid
: The lovable robot from "
The Jetsons
" kept the house clean and Elroy in check. Her model number is XB-500, and she was hired by the Jetsons from the U-RENT A MAID service. Rosie's character was inspired by 1960s television program "Hazel."