The Top Ten Oddest Athlete Cameos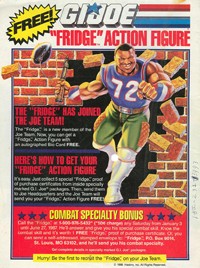 We have to say, the process of compiling a list of the best athlete cameos has been done to death. We get it;
Keith Hernandez
was hilarious in
Seinfeld
(he was), and Mr. Burns' All Star softball team episode of
The Simpsons
is a classic (it is). We wanted to delve a bit deeper though, really flesh out some more obscure and odd cameos' from our favorite stars in the world of sports.

10.
Wade Boggs
-
Cheers
- Arguably the greatest stunt Gary's Old Town Tavern ever pulled on the gang at Cheers. In an effort to "bury the hatchet" Gary sends over what everyone at Cheers assumes is a Wade Boggs look alike. Norm and Cliff taunt him by repeating his name in every sentence with a sarcastically drawn out "Waaaaaaaade Boooooooogs" before eventually stealing his pants. A quick check of the driver's license in his stolen pants confirms it was the real Wade Boggs. No wonder Boggs eventually signed with the Yankees.
9.
Charlie Lau
-
Max Dugan Returns
- Charlie Lau was considered one of the premiere hitting coaches in the history of baseball. In Max Dugan Returns he is hired by Max Dugan (
Jason Robards
) to teach his grandson played by
Matthew Broderick
(we can't remember, is this the movie with
the computers
or
the monkeys
) how to hit a baseball. Lau is a genius because after one short session Broderick is cracking home runs like he was... well like he was still Matthew Broderick, only with a better batting stance and some added power.

8.
Lance Armstrong
-
You, Me, and Dupree
- We love Lance Armstrong, we really do. We often wonder though about his choices in cameos. For all the good will he earned with his appearance in
Dodgeball
(and those seven Tour De France titles), he turns around and spends it all on this Owen Wilson vehicle.
7.
Mary Lou Retton
-
Scrooged
- Surprisingly low amount of cameos for America's sweetheart (circa 1984). She more than makes up for those slights with her role as Tiny Tim in Frank Cross' (
Bill Murray
) live production of Scrooge. Her only fault in this role was being overshadowed in the cameo department earlier in the film by
Lee Majors
.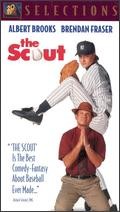 6.
Ozzie Smith
-
The Scout
- In the 1994 World Series (which because of the strike never happened, so we might as well pretend it was the New York Yankees versus the St. Louis Cardinals as this movie depicts) with two outs in the bottom of the ninth inning Steve Nebraska (
Brendan Fraser
) is pitching a perfect game. Only one man stands in his way: Ozzie Smith! Really? This is the last big threat? The only way we can justify Ozzie Smith being used at this climatic point in the movie is the fact he is the twenty-seventh batter of the game, therefore batting ninth in the order. They needed someone who was a famous player, but also theoretically could be hitting last in the order.
Alex Rodriguez
was still one year away from his Major League debut so unfortunately could not play the role he has been auditioning for in the post season ever since.
5.
Xavier McDaniel
-
Singles
- Every interview conducted in the NBA should end with the X Man's encouraging words to Steve Dunne (
Campbell Scott
). Come to think of it, it might be better to label them as "discouraging" words.
4.
William "The Refrigerator" Perry
-
G.I. Joe
- What do you do when your football career is over? You join an (animated) elite military strike force whose mission it is to save the world from the (animated) terrorist organization COBRA, that's what. In fact a firearm is not even needed, a steel football connected to a chain will suffice. Something that can do damage to the cerebral cortex of an enemy, while at the same time remind you of where you came from.

3.
Troy Aikman
- Coach
- Coach Hayden Fox (
Craig T. Nelson
) has a low sperm count and is looking for a donor. Coach Fox recruits an unknowing Troy Aikman as a possible biological father to his future child. Unfortunately for Coach Fox, Troy Aikman took the advice of Xavier McDaniel.
2.
Mark McGwire
-
Mad About You
-It is hard to remember now but at one time Mark McGwire was the biggest name in sports. This guy could have appeared on any quality television show in production at the time. Instead he chose Mad About You (a show in which
Paul Reiser
had absolutely no chemistry with co-star
Helen Hunt
, in fact we could make the case Reiser had better chemistry with
Greg Evigan
in My Two Dads). It is little wonder when at a congressional hearing McGwire "did not want to talk about the past." Speaking of steroids...

1.
Roger Clemens
-
2 Legit 2 Quit
video by
MC Hammer
Why his attorneys did not just stick to the "2 Legit 2 Quit" defense Clemens began in 1991 is beyond us. Does anything else need to be said about this matter? When testifying in front of congress if he would have stuck to those four words (plus the occasional "2 Legit 2 Quit" hand gestures) there would certainly be no justice department probe lurking. On second thought,
Jose Canseco
is in the video as well. He might be better off finding out if any Mad About You reunions are in the works.
Editor's note: Although the entire video is worth a watch because it is an unintentionally-hilarious masterpiece, the athlete cameos begin at 3:50
Story by
Mike Ryan
Starpulse contributing writer