The Top Buzzy Films At Sundance 2014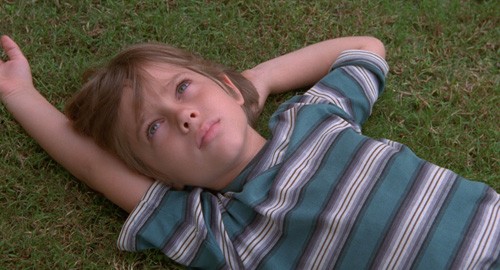 With the Sundance Film Festival starting today, we decided to take a look at some of the most anticipated films set to make an appearance. Expect to hear from many of these films in the coming year, whether it is a wide release or awards talk.
Boyhood - Richard Linklater proves he's in it for the long haul. Boyhood follows exactly what the title implies, but Linklater made the film over 12 years and used the same cast to reveal the true effects of aging.
Camp X-Ray - Kristen Stewart and Guantanamo Bay add up to one controversial film. Stewart stars as a guard that strikes up a friendship with a prisoner.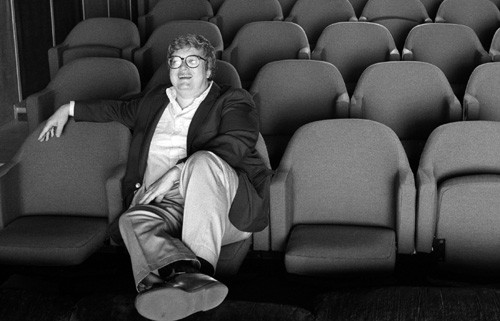 Life Itself - This documentary will follow Roger Ebert's life and is based on his memoirs. The movie was started while Ebert was still alive and currently does not have a theatrical distributor - but CNN will air the film on television.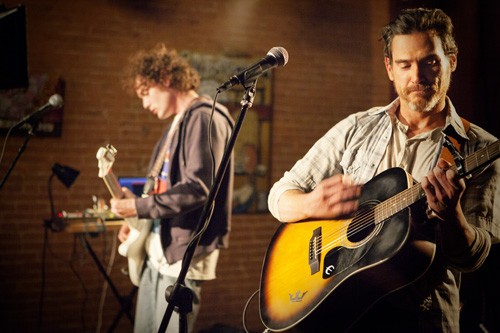 Rudderless - Indie darling William H. Macy makes his directorial debut in this film about a man who finds his deceased son's demo tapes and lyrics, then creates an unlike rock band with the music. Felicity Huffman, Billy Crudup, Laurence Fishburne, Anton Yelchin, Selena Gomez and Ben Kweller star.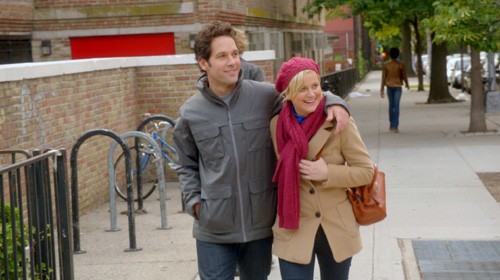 They Came Together - Stella members David Wain and Michael Showalter aim to poke fun at the romantic comedy genre with this story about a man (Paul Rudd), who finds difficulty in the fact this his corporation is trying to shut down a woman's (Amy Poehler) knick-knack store. Also stars Ed Helms and Stella member Michael Ian Black.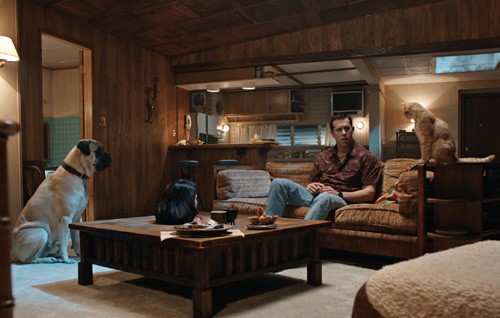 The Voices - This "comedy crime horror thriller" follows Ryan Reynolds as a factory worker who is led by his "evil talking cat and benevolent talking dog … down a fantastical path where he ultimately finds salvation." That's quite the description. Gemma Arterton and Anna Kendrick also star.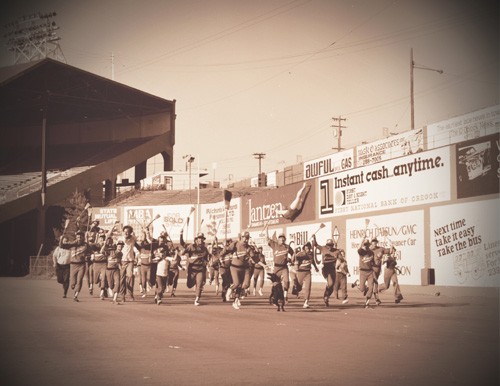 The Battered Bastards of Baseball - This documentary follows Kurt Russell's father as he starts an independent baseball team for the sole purpose of fun. The Portland Mavericks held open tryouts every year and featured dozens of baseballs stars that didn't want to give up the game and wannabe major leaguers - including his son Kurt.
A Most Wanted Man - From the author of Tinker Tailor Soldier Spy, Anton Corbijn (The American) directs this film following a German spy who tracks a Chechen immigrant for possible terrorist connections. Stars Philip Seymour Hoffman, Rachel McAdams, Willem Dafoe, and Robin Wright.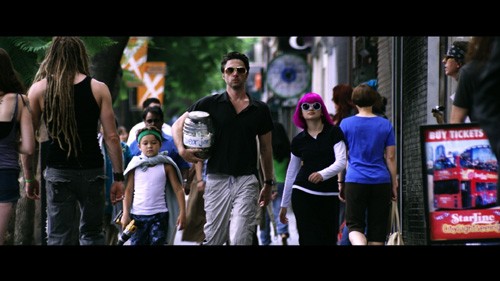 Wish I Was Here - Perhaps unjustly burdened with proving that crowdfunding a film can work, Zach Braff's movie will be the first major motion picture to release on a Kickstarter budget. Braff raised over $3 million via the website, with over 46,000 donors.