The Top 8 Broadway Musicals Made Into Movies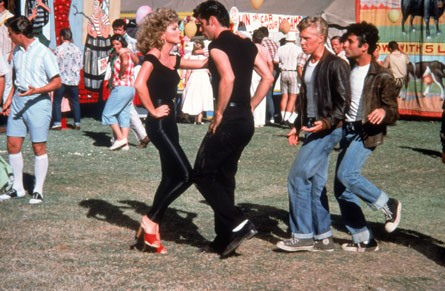 Some of the best movies ever made have surprisingly been based on movie musicals. Thirty-one Tony Award winning Best Musicals have been made into major motion pictures to date. Since "Chicago" won the Best Picture Oscar in 2003, there's been over 10 Broadway musicals brought to the screen. A popular movie being turned into a Broadway musical did happen now and then to  mixed results. Today with the changing climate, the movie musical is more popular then ever as people look to happier movies to release them from their mundane lives. Here are some of the best.
The musical was named for the 1950s United States working-class youth subculture known as greasers. The musical was set in 1959 at Rydell High School and followed  teenagers as they navigated their lives. The score attempted to recreate the rock and roll lifestyle. As a Broadway production, "Grease" was a raunchy, raw, aggressive, vulgar show. Subsequent productions sanitized it and tamed it down. So the did film. Starring John Travolta and Olivia Newton John, "Grease" has earned the title of the highest grossing movie musical to date, EVER! "Grease" received positive reviews from movie critics and is considered by many as one of the best films of 1970's. The soundtrack album ended 1978 as the second-best selling album of the year in the United States. It was beaten by another soundtrack album, from "Saturday Night Fever," which also starred  John Travolta. Plans for a "Grease, Live!" are in the works for 2015 to be aired on FOX.