The Top 7 Slackers In Films: In Honor Of 'Ted' Release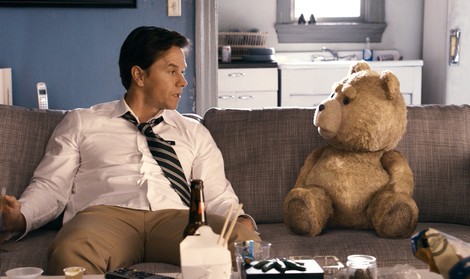 Sure… one half of the buddy comedy film Ted (opening tomorrow) might be a stuffed animal come to life, but that doesn't mean Seth MacFarlane's comedy still doesn't belong in the slacker comedy category.
Mark Wahlberg plays John Bennett whose wish for his teddy bear to come to life at the age of eight comes true. Ted (voiced by MacFarlane) and John enjoy a fun filled slacker lifestyle together until one day John meets and falls in love with Lori (Mila Kunis) and tries to embrace adulthood.
To honor this strange stacker bromance, we thought it fitting to list our top seven favorite slackers in film. Take a look at our top seven and let us know what yours are. .
(And no, it seemed cheap to include anyone from the 2002 romantic comedy Slackers. That just seemed too easy.)