The Top 12 Revealed In A Confusing 'X Factor'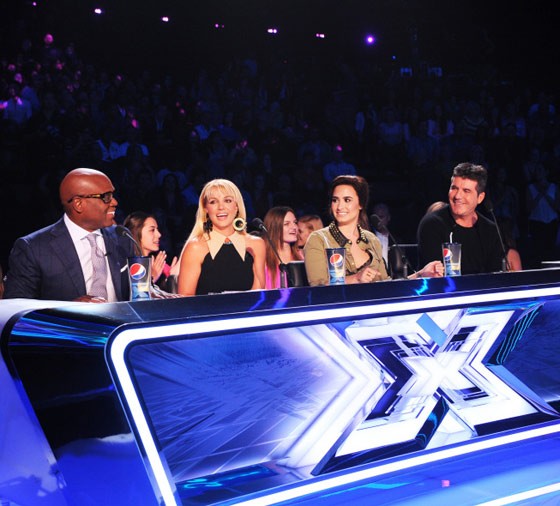 In a special two hour episode the four judges revealed who would make it to the 12 finalist spots for fan votes.
The audio was better on Thursday but still needs a little work. 
The audio was not the only thing a little off for the show.  Every act performed a slow song with some making a slow song slower.  The judge's choices are also somewhat questionable.
In the first results Demi chose to save Jennel Garcia and Paige Thomas leaving Cece Frey and Willie Jones to sing for their lives.  After the performances Demi chose to send Willie home and put Cece in the top 12.
Next up LA Reid first admitted that he had made a mistake and had given Jason Brock the wrong song.  LA chose to save Vino Alan and Tate Stevens putting David Correy and Jason Brock in the bottom to sing for their lives.  LA chose to send David home and save Jason for the top 12.
Britney chose to save teen singers Beatrice Miller and Carly Rose putting Diamond White and Arin Ray to sing for their lives.  Britney chose to send Diamond home and put Arin in the top 12.
Last up were Simon and the groups.  Simon admitted to not knowing whom he would save as late as five minutes prior to Mario asking him; but after the rave reviews of one of the groups on performance night, the placement of one group was fairly obvious.  The first group Simon saved was Emblem3; they were joined by Hip-Hoppers Lyric145 putting Sister Cand 1432 to sing for their lives.  The group 1432 sang "Skyscraper" and after pretending not to know who sang the song, Demi said they performed it better than the original singer.  Demi chose to send Sister C home and save 1432 but stated that they had made a big mistake and decided to change the name.  Simon announced that the name choice would be left up to the public.
Next week the singers will perform for fan votes.