The Top 10 VMA Performances of All Time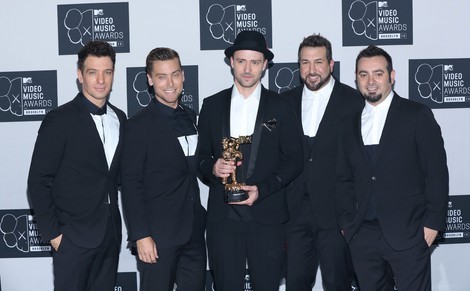 The MTV Video Music Awards (VMAs) generate more controversy than most other award shows. Some are epic, and many are epic fails. But there are always several that stand the test of time.
Many of today's music legends made their mark during the awards and in turn, made history. From Madonna to Britney to Justin Timberlake, here are the Top 10 VMA Performances of All Time:
10. Justin Timberlake, Medley 2013
It was the performance of the evening and clearly more classy than the bump and grind of Miley Cyrus and Robin Thicke. Timberlake's Michael Jackson Video Vanguard honor was a well-deserved win for the former boy-band icon. But while many other acts might not have the chops to back up a win such as this, Timberlake treated fans to a mini-concert unlike anything the show had seen before. A perfect blend of his career highlights (including a 2-minute reunion with 'N Sync), Timberlake showed the kiddies how it was done - with style and grace.
9. Nirvana, Lithium 1992
It was the heyday of grunge, and bands like Nirvana and Pearl Jam had taken over the airwaves. Still, most of their mastery was their live shows. Without flash and sizzle, a Nirvana set looked like a bunch of sweaty college kids playing in a bar. In 1992, Nirvana delivered a VMA performance of one of their most epic tunes. Staying true to form, Kurt Cobain wasn't going to let the bigwigs at MTV spoil his fun. Despite the fact that he was told not to sing the band's then new tune "Rape Me" due to censorship issues, Cobain bent the rules to his tastes and did begin with the song but quickly segued into "Lithium."
8. Taylor Swift, You Belong With Me 2009
Everyone loves a good comeback story. So after then-teen queen Taylor Swift was pushed under the bus by Kayne West in the infamous Beyonce incident, she must have felt she truly had something to prove for her live performance. She headed underground to the New York City Subway beneath Radio City Music Hall to perform the beginning of her hit, "You Belong With Me." It was a perfect way to divert the attention back to the music and her talent and away from the hot mess that was Kanye West.
7. Britney Spears I'm A Slave For You 2001
At the top of her musical game, Britney Spears was in a transitory period in her relationship with the channel, radio and the public at large. One way to break free from her "Baby One More Time" schoolgirl image was to sex up her look. One glance at Spears during her performance of "Slave" and you knew she was up to no good. Lip-synching Spears opened the song in a jungle-type setting, emerging from a cage with a white tiger by her side. After two minutes of heart-pounding dance moves, Spears slowly made her way to the back of the stage to put a live python around her neck, instantaneously making this performance an iconic VMA moment.