The Top 10 TV Shows That Should Be Brought Back, Rebooted Or Just Re-Run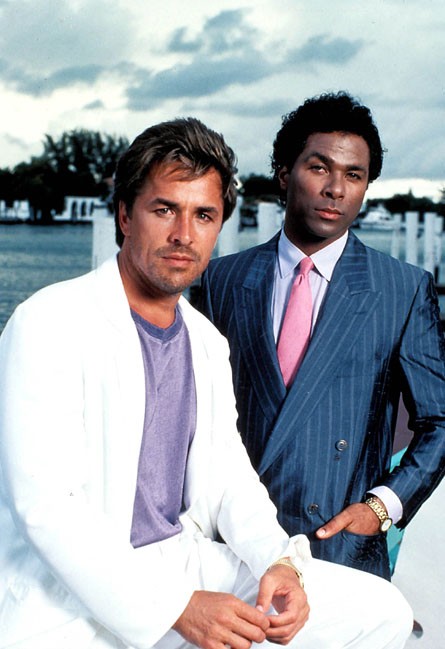 TV remakes are either hit-or-miss, but with hollywood lacking many new ideas (seems like every other show is a crime drama or takes place in a hospital these days) we've thought of a few classic shows that we think would make the cut and stick around for a while -- if they're done correctly.

There are a number of old shows from the 70s and 80s that have been brought back in recent years, some with all new casts and edgier than their predecessors, and others featuring some of the original cast members. Others were revamped entirely, and some casting decisions killed a couple before they were even given a chance by the public.

Of the current remakes, only three stand out as successful: Hawaii Five-O, 90210, and Dallas.

The ones that fell short include the very disappointing Charlie's Angels -- you just can't replace Farrah Fawcett, Kate Jackson and Jaclyn Smith with Minka Kelly and two unknowns -- the original cast were naturals when it came to handling firearms for the show, while the new cast looked like a bunch of anti-Second Amendment liberals afraid that the gun itself would just randomly shoot someone on its own and came off more soft than badass.

The remade Melrose Place couldn't last, even with Heather Locklear reprising her role as the scheming Amanda Woodward. But a new cast, including Ashlee Simpson -- who was dropped from the show after 13 episodes -- couldn't keep it afloat, despite several other guest stars from the original series, including Laura Leighton, whose character Sydney Andrews was killed off in the first episode and appeared in flashbacks during a murder-mystery plotline. The show failed to hit it's target audience. It's safe to say that most of the folks who watched the original series 20 years ago are now in their late 40s and 50s and probably don't watch much on the CW network, that, based on their show lineup, has a target audience of 20 and 30-somethings.

The Bionic Woman and Knight Rider were both brought back, and probably should have gone right to the Sci-Fi channel because nobody watches Sci-Fi shows on network TV unless JJ Abrams is involved.

Reality shows brought back include American Gladiators, which lasted two seasons and was hosted by Hulk Hogan and Laila Ali. The show couldn't capture the campiness of the first run, that lasted seven seasons. Perhaps a Monday night time-slot killed the show, at the time going up against shows like Two and a Half Men. The original series ran on the weekends, when kids could watch; and had several ties to ESPN, with numerous ex-NFL stars doing commentary and even competing in special shows. The newer show, again, was hosted by Hulk Hogan and Laila Ali; and the former's association with sports entertainment in the form of wrestling may have been a knock against the public's perception of the authenticity of the show.

Fear Factor was brought back in 2011 after a five year hiatus, but was canceled less than a year later. Producers upped the ante of the show's second act, which featured challenges that disgusted many viewers. An episode filmed for January 30, 2012 was rejected by NBC because contestants were challenged to dring a (very full) glass of donkey semen and donkey urine.

FOX's highly successful variety comedy series In Living Color aired two specials in 2012, and the network planned on bringing the series back; however it's been put on hold.

Director Mike Judge brought back his 90s classic Beavis And Butt-Head for MTV in 2011, picking up where the show left off in 1997, but with the addition of the two main characters making fun of several of MTV's original series' as well as music videos. The 8th season ran for 24 episodes and was released on home video, and a 9th season hasn't been confirmed as viewership dropped below a million viewers despite a strong premiere (3.3 million).

Fantasy Island was brought back in 1998 after the original run of 12 seasons, but too many changes to the show killed it after just one episode.

But despite what seems like about a 30% success rate of shows brought back, when done right they work.

Here's 10 we think should be brought back...