The Stars Sizzled On The Red Carpet At The 2010 American Music Awards (Full List Of Winners & Hot Pics!)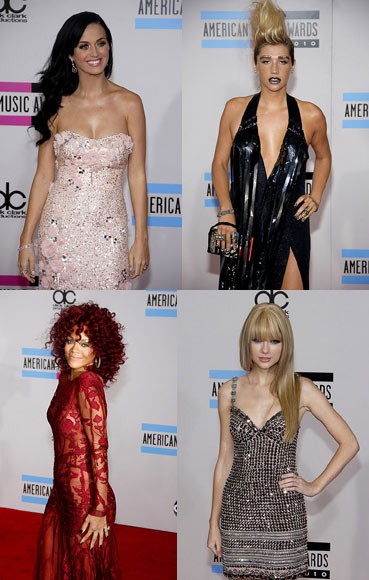 Justin Bieber proved he was a force to be reckoned with on Sunday when he scooped four honors and beat Eminem, Katy Perry and Lady Gaga to be named Artist of the Year at the 2010 American Music Awards (AMAs).

The 16-year-old pop sensation became the youngest ever recipient of the prestigious accolade and paid tribute to his mentor Usher as he invited the superstar up onstage to bask in the limelight with him.

Bieber told the audience, "I really got this opportunity about a year-and-a-half ago, I really was embraced by a man called Usher Raymond. I feel like he's had an amazing career, it would only be right if I invited him up to share this with me. Not only my mentor but my best friend and my big brother. I love you, man."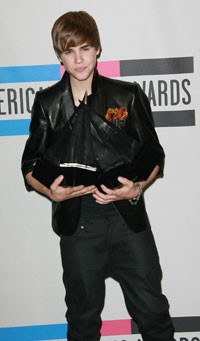 The "Baby" hitmaker, who performed with a gospel choir at the ceremony, also claimed the awards for Favorite Album, Pop or Rock for "My World 2.0" and Favorite Male Artist, Pop or Rock. He used his acceptance speech for that prize to thank the late Michael Jackson for paving the way for today's pop artists, "because without Michael Jackson, none of us would be here."

Usher was a double winner at the event - he claimed the very first award of the night, for Favorite Album, Soul/R&B Album for "Raymond v. Raymond" ahead of Alicia Keys and Sade, while he landed his second for Favorite Male Artist, Soul/R&B.

Honoring his peers Ne-Yo, Trey Songz and Chris Brown, Usher said, "Can't call it a comeback, I been doing it (for) 18 years y'all! Ne-Yo, Trey, we're killing them on the road! ...Chris, I know you at home, love you boy. R&B forever!"

Meanwhile, Brad Paisley and Taylor Swift were crowned country's Favorite male and female artists, respectively, and Lady Antebellum landed their very first AMA when they scored the genre's best band honor.

But it was all about the performances at Los Angeles' Nokia Theatre as artists like Bon Jovi, Katy Perry, Enrique Iglesias, the Black Eyed Peas and Usher proved their star credentials with show-stopping renditions of their hits.

Rihanna got the event off to a blazing start when she opened the show perched high up in a tree to belt out her ballad "Love The Way You Lie (Part II)."

She then turned the stage into a party and stripped down to a strapless black bra top and matching underpants to sing "What's My Name?" and "Only Girl (in the World)" against a fiery backdrop, earning her a standing ovation from the star-studded crowd.

It was also a night of firsts for some stars - Christina Aguilera marked her new single status with a sizzling rendition of a track from her new movie musical "Burlesque," while P!nk abandoned her usual high-flying acrobatics for her first performance since confirming her pregnancy last week.

And viewers were taken back to the Nineties for the finale as the Backstreet Boys teamed up with New Kids On The Block for a spectacular medley of hits including "Backstreet's Back," "My Way," "Step By Step" and "Right Stuff," giving fans a sneak preview of their upcoming joint tour.

The complete list of winners at the 38th annual American Music Awards, determined by online voting, is as follows:

Favorite Male Artist, Pop or Rock - Justin Bieber
Favorite Female Artist, Pop or Rock - Lady Gaga
Favorite Band, Duo or Group, Pop or Rock - The Black Eyed Peas
Favorite Album, Pop or Rock - Justin Bieber, My World 2.0
Favorite Male Artist, Country - Brad Paisley
Favorite Female Artist, Country - Taylor Swift
Favorite Band, Duo or Group, Country - Lady Antebellum
Favorite Album, Country - Carrie Underwood, "Play On"
Favorite Male Artist, Rap/Hip-Hop - Eminem
Favorite Album, Rap/Hip-Hop - Eminem, "Recovery"
Favorite Male Artist, Soul/R&B - Usher
Favorite Female Artist, Soul/R&B - Rihanna
Favorite Album, Soul/R&B - Usher, "Raymond v. Raymond"
Favorite Album, Soundtracks - "Glee: The Music, Volume 3 Showstoppers"
Favorite Artist, Alternative Rock Music - Muse
Favorite Artist, Adult Contemporary Music - Michael Buble
Favorite Artist, Latin Music - Shakira
Favorite Artist, Contemporary Inspirational - MercyMe
Artist of the Year - Justin Bieber
Breakthrough Artist - Justin Bieber
Miley Cyrus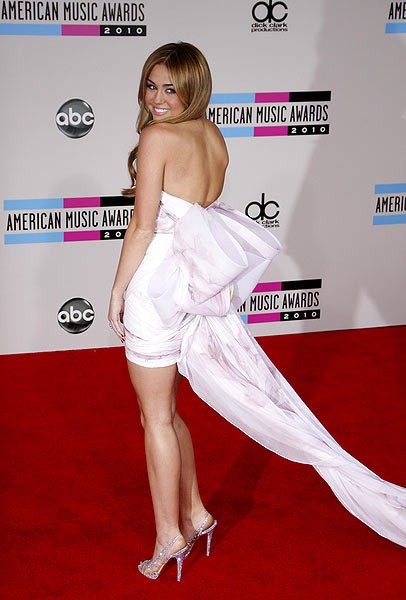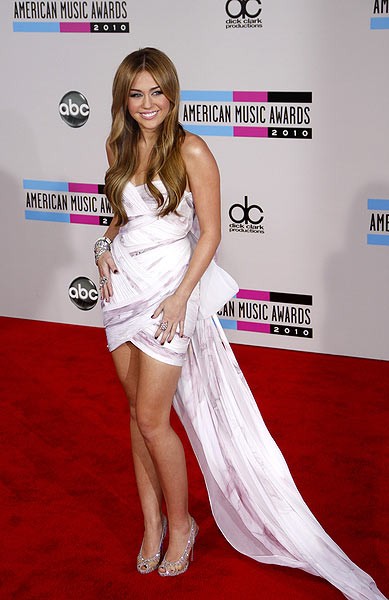 Fergie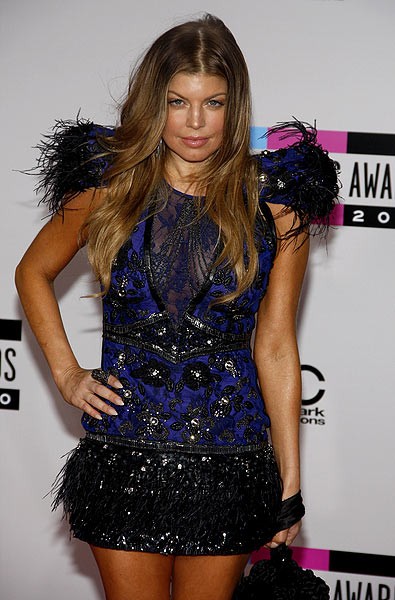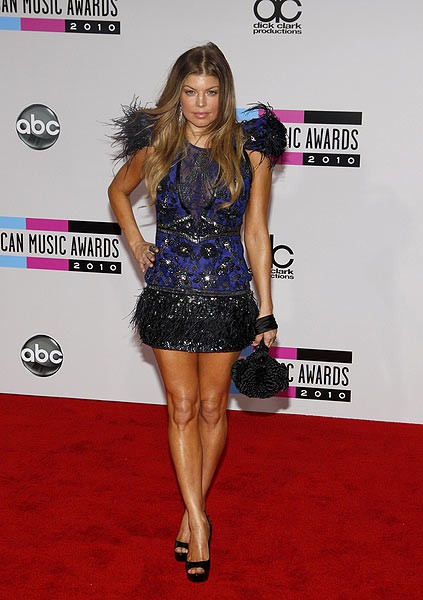 Heidi Klum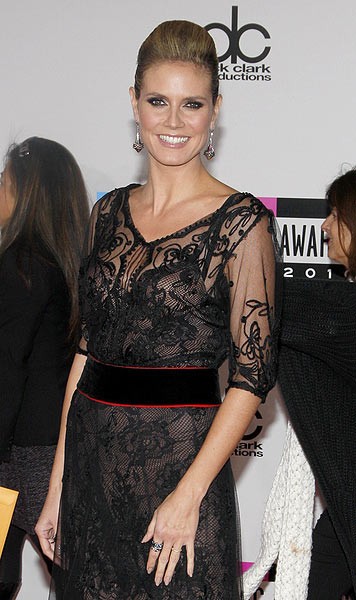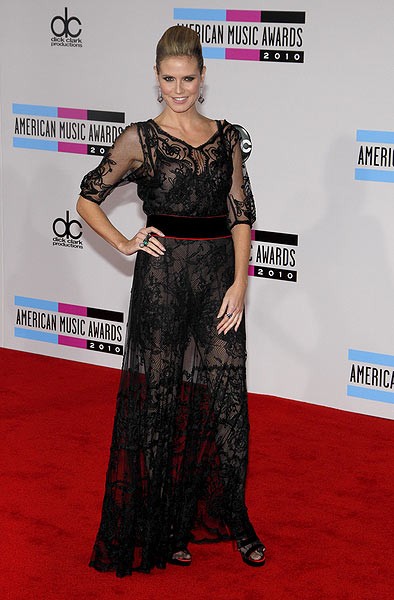 Katy Perry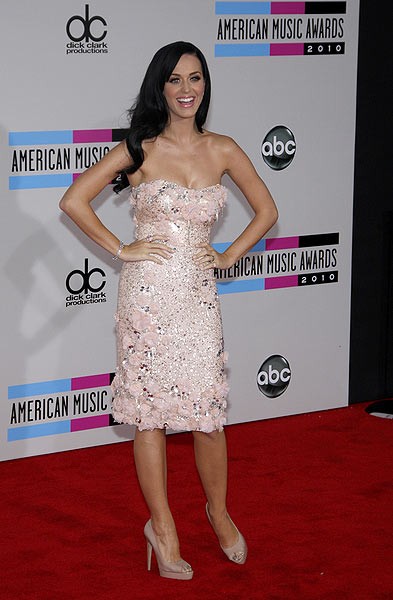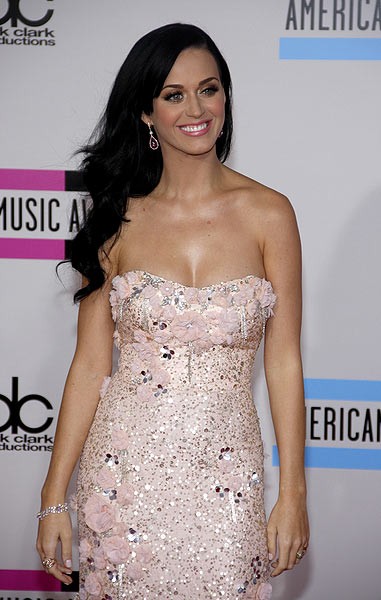 P!nk & Carey Hart