'The Sound Of Music' Costumes Sell For $1.3 Million At Auction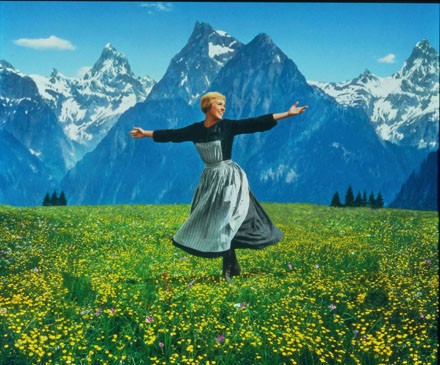 A number of costumes from Julie Andrews' 1965 musical film The Sound Of Music have sold at auction for $1.3 million.

The outfits included the main costume worn by Andrews' character Maria, which was described in the auction handbook as "a heavy brown homespun Austrian-style dress with a wheat-colored homespun blouse."

Floral lederhosen worn by cast members who played the Von Trapp children also went under the hammer at the Profiles in History auction in California over the weekend.

One more highlight was a costume worn by late actor James Gandolfini in his final scene of The Sopranos, which sold for $22,000. The outfit was placed under auction before Gandolfini passed away from a heart attack while in Italy last month.

A painting of the plantation building Tara from Gone With The Wind, used in the 1939 film's opening sequence, fetched $270,000, and a diving helmet from 1954 movie 20,000 Leagues Under The Sea sold for $75,000.