'The Social Network' Bags Three More Best Picture Wins

'The Social Network' continues its reign on the pre-Oscar Awards: it has now won the Best Picture award from almost every major critics' group so far.  Its most recent honors: Best Picture from The Los Angeles Film Critics Association, The Boston Society of Film Critics, and the New York Film Critics Online.  It was also named one of the ten best films by the American Film Institute (which bestows a top ten but no "best" award).  Aaron Sorkin also won best Screenplay from all three critics' groups, and David Fincher won Best Director from all, tying with Olivier Assayas for 'Carlos' at the LA Film Critics.
The acting awards were more varied: Best Actor went to Colin Firth for 'The King's Speech' (LA), Jesse Eisenberg (Boston) and James Franco for '127 Hours' (New York Online).  Best Actress went to Kim Hye-Ja for 'Mother' (LA) and Natalie Portman for 'Black Swan' (Boston and New York Online).
Here's a complete list of winners from each group:
LA Film Critics:
Picture 'The Social Network'
Director Olivier Assayas, 'Carlos,' and David Fincher, 'The Social Network' (tie)
Actor Colin Firth, 'The King's Speech'
Actress Kim Hye-Ja, 'Mother'
Supporting Actor Niels Arestrup, 'A Prophet'
Supporting Actress Jacki Weaver, 'Animal Kingdom'
Screenplay Aaron Sorkin, 'The Social Network'
Foreign-Language Film 'Carlos'
Animation 'Toy Story 3'
Documentary 'Last Train Home'
Cinematography Matthew Libatique, 'Black Swan'
Music Alexandre Desplat, 'The Ghost Writer,' and Trent Reznor and Atticus Ross, 'The Social Network' (tie)
Production Design Guy Hendrix Dyas, ' Inception'
New Generation Lena Dunham, 'Tiny Furniture'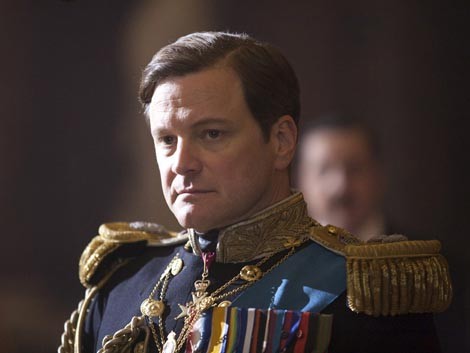 Boston:
Picture 'The Social Network'
Director David Fincher, 'The Social Network'
Actor Jesse Eisenberg, 'The Social Network'
Actress Natalie Portman, 'Black Swan'
Supporting Actor Christian Bale, 'The Fighter'
Supporting Actress Juliette Lewis, 'Conviction'
Screenplay Aaron Sorkin, 'The Social Network'
Documentary 'Marwencol'
Foreign-Language Film 'Mother'
Animated Film 'Toy Story 3'
Cinematography Roger Deakins, 'True Grit'
Editing Andrew Weisblum, 'Black Swan'
New Filmmaker Jeff Malmberg, 'Marwencol'
Ensemble Cast 'The Fighter'
Music Trent Reznor and Atticus Ross, 'The Social Network'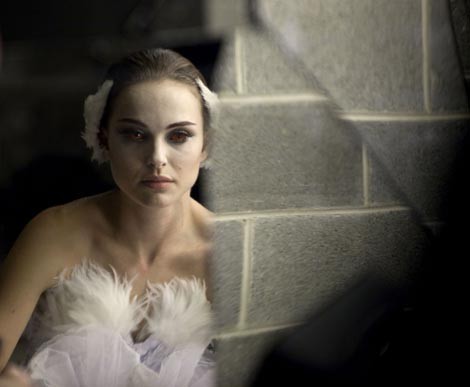 New York Online:
Picture 'The Social Network'
Director David Fincher, 'The Social Network'
Actor James Franco, '127 Hours'
Actress Natalie Portman, 'Black Swan'
Supporting Actor Christian Bale, 'The Fighter'
Supporting Actress Melissa Leo, 'The Fighter'
Screenplay Aaron Sorkin, 'The Social Network'
Breakthrough Performer Noomi Rapace, 'The Millennium Trilogy'
Debut Director John Wells, 'The Company Men'
Ensemble Cast 'The Kids Are All Right'
Screenplay Aaron Sorkin, 'The Social Network'
Documentary 'Exit Through the Gift Shop'
Foreign Language 'I Am Love'
Animated 'Toy Story 3'
Cinematography Matthew Libatique, 'Black Swan'
Music Clint Mansell, 'Black Swan'
Top 10 Films '127 Hours,' 'Another Year,' 'Black Swan,' 'Blue Valentine,' 'The Ghost Writer,' 'Inception,' 'The Kids Are All Right,' 'The King's Speech,'' Scott Pilgrim vs. the World,' 'The Social Network'