The Slammies: A Look Back At Some Of The Best Celebrity SLAMS

SLAM= Verb Slang: To Criticize harshly; censure forcefully. Noun= A harsh or devastating criticism. Since the beginning of show business, in the celebrity news world actors and musicians have SLAMMED rumors, gossip, hearsay and chitchat as well as other unconfirmed reports.
However, the most interesting slams are when one star decides to SLAM another star. So this is a look back at some of the more notable and more prominent celebrity vs. celebrity SLAMMINGS from the past year:

Simon Cowell Slams Britney Spears
Music mogul
Simon Cowell
has blasted troubled stars
Britney Spears
and British star
Robbie Williams
for checking into rehab, insisting they have no idea of what hard life really is.
Moby Slams Bill O'Reilly
Dance star
Moby
has branded Fox newsman
Bill O'Reilly
"a very lonely man" following his outburst at "computer geeks."
Tina Fey Slams Paris Hilton
Former
Saturday Night Live
star and head writer
Tina Fey
has slammed
Paris Hilton
for being a horrible guest host on the comedy sketch show.
50 Cent Slams Oprah
Hardman rapper
50 Cent
has hit out at
Oprah Winfrey
for refusing to have him as a guest on her chat show.

William H. Macy Slams Co-Star Lindsay Lohan
Veteran actor
William H. Macy
has blasted co-star
Lindsay Lohan
for her behavior while filming the movie
Bobby
, insisting she "should have her a** kicked."
Simon Cowell Slams Clay Aiken's Panic Attacks
Simon Cowell
has slammed
American Idol
runner-up
Clay Aiken
for confessing he has been prescribed anti-anxiety medication Paxil after struggling to come to terms with his fame.
Justin Timberlake Slams Taylor Hicks
Justin Timberlake
has hit out at
American Idol
winner
Taylor Hicks
, claiming "he can't carry a tune in a bucket."
Shannen Doherty Slams Lindsay Lohan's Behavior
Shannen Doherty
insists her reported bad behavior was nothing compared to
Lindsay Lohan's
recent troubles.

Rob Schneider Slams Mel Gibson in Letter
Rob Schneider
is the first actor to publicly announce he will never work with
Mel Gibson
due to the anti-Semitic remarks he made when he was arrested last Friday.
Pamela Anderson Slams Potential VP Sarah Palin
Pamela Anderson
has become the latest celebrity to criticize U.S. Republican vice presidential candidate Sarah Palin.
Sharon Osbourne Slams 'Untalented' Hilton
Rock matriarch
Sharon Osbourne
has blasted socialite and TV-star
Paris Hilton
- branding her talentless.

Paris Hilton Slams John Mccain For Using Image
Socialite
Paris Hilton
has hit out at U.S. Republican presidential candidate
John McCain
after he used her image in a political advertisement to attack
Barack Obama
without her authorization.
Courtney Love Slams Billy Corgan Over Party
Rocker
Courtney Love
has publicly slammed
Smashing Pumpkins
frontman
Billy Corgan
over his alleged refusal to attend her daughter's forthcoming birthday party
Christopher Knight Slams Florence Henderson
Actor
Christopher Knight
has taken aim at his former
Brady Bunch
TV mom after she went public with her feelings about his wife last week.

Corey Feldman Slams Michael Jackson
Former teen star
Corey Feldman
has accused
Michael Jackson
of damaging his childhood, by befriending and then abandoning him.
Roseanne Barr Slams Madonna
Comedienne
Roseanne Barr
has launched an online attack on
Madonna
, accusing the pop star of abusing face-freezing Botox injections.

Kathleen Turner Slams Elizabeth Taylor's Acting
Outspoken actress
Kathleen Turner
has blasted Hollywood veteran
Elizabeth Taylor's
acting talents, insisting her performances in the screen icon's film remakes are "better" than the originals.
Sylvester Stallone Slams Janice Dickinson's Lies
Sylvester Stallone
has hit back at ex-fiancée
Janice Dickinson's
claims he took steroids - calling her a liar.
Donald Trump Slams Britney Spears' Parents
Property mogul
Donald Trump
has hit out at
Britney Spears'
parents, blaming them for their daughter's current troubles.

Phil Collins Slams Paul McCartney
Former
Genesis
drummer
Phil Collins
has slammed
Paul McCartney
- insisting he would never work with the star again.
Honorable Mention Slammings

Martina Navratilova Slams Young Tennis Stars
Lesbian sporting legend Martina Navratilova has slammed young tennis stars for their "power-heavy" approach to the game.
David Hasselhoff Slams Reports He Was Drunk
Actor
David Hasselhoff
is firing back at press reports he was turned away from a British Airways flight because he was drunk, insisting he was ill.
Rainn Wilson Slams 'Girly' Rockers
Actor
Rainn Wilson
has blasted legendary rockers
Black Sabbath
and
Led Zeppelin
for wearing make-up and women's clothes - branding them too girly.
Patricia Heaton Slams 'Hooker' News Anchors
Sitcom star
Patricia Heaton
has launched a stinging attack on Los Angeles' female news anchors, claiming they dress like "hookers".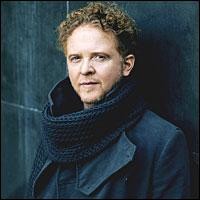 Mick Hucknall Slams Redhead 'Racism'
Simply Red
star
Mick Hucknall
has branded those who mock redheads as "racist."
Christina Ricci Slams Drunk Stars
Actress
Christina Ricci
has criticized young stars who frequent the Hollywood party scene - insisting they all know their wild partying will be documented by the press.