The Skinny On Gerard Butler's Weight Loss (Photos)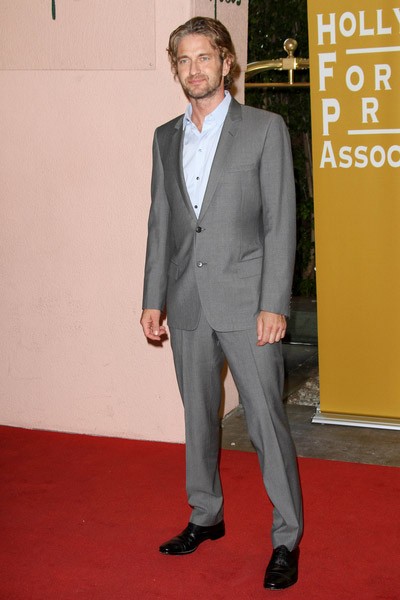 We spotted Gerard Butler at the Hollywood Foreign Press Association annual installation luncheon in Beverly Hills yesterday. The "300" star is slightly thinner than we've seen him in recent years, and his hair is also noticeably lighter.
The actor has reportedly slimmed down (as if he was big in the first place!) for his role in surfer flick "Mavericks." Based on a true story, Butler plays the mentor to soul surfer Jay Moriarity, who died at age 23 in 2001 from an apparent free-diving accident.
What do you think of Gerard's new look? We think he was hot before, and he better not lose too much weight.  But the lighter look seems to bring out the color of his baby blues.
Gerard today and last year: