'The Situation' Fought Painkiller Addiction After 'Dancing With the Stars' Injury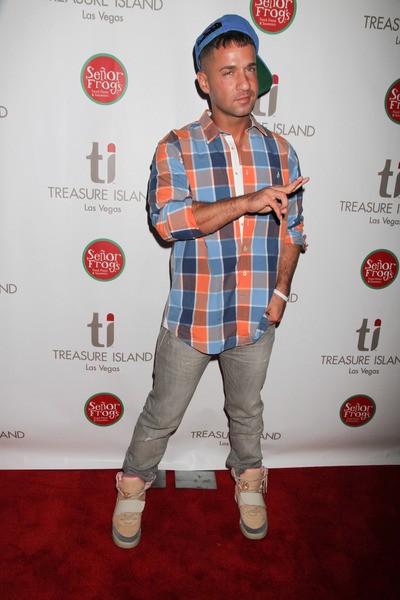 Former Jersey Shore star Mike "The Situation" Sorrentino says a neck injury during his 2010 run on Dancing with the Stars began an addiction to prescription painkillers.
Sorrentino went to rehab in March 2012, citing exhaustion. It was later revealed that he was fighting an addiction to opiates. He tells the Associated Press his lowest point was not being able to dress himself.
He says, "All I had to do was get dressed for a family function and I couldn't do that. The shirt was laid out, the belt, the pants, everything. The shower was on. I couldn't even get out of bed."
He thought, "'If I can't do that how am I going to continue?'"
Sorrentino also says his prescription drug use never mixed with alcohol or illegal substances. "Those rumors were definitely false. I didn't mix anything." 
He said later of his experience, "The roller coaster of fame and fortune is definitely a ride in itself but to get to recovery is something special... There is hope out there and you can get help."
The Situation is now a spokesman for the company that makes the medication he is on now, and works in a program to spread awareness about painkiller addictions.