'The Simpsons' To Appear On Special 'Family Guy' Crossover Episode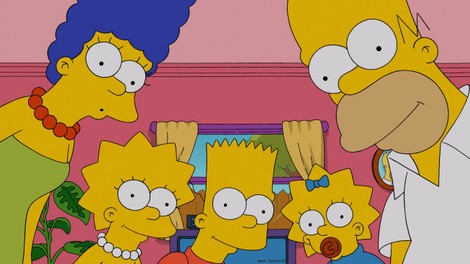 Animated rivals "Family Guy" and "The Simpsons" will meet face to face in a special crossover episode that will air in 2014 on Fox.
The highly anticipated episode will feature Seth McFarlane's dysfunctional Griffin family traveling to Springfield and meeting Matt Groening's cartoon clan.
"Family Guy" patriarch Peter Griffin said in a mock statement: "Fox hasn't spent this much money since they took Simon Cowell tight t-shirt shopping."
Both animated shows are massively popular. "Family Guy" will begin its 12th season this fall, while "The Simpsons" holds the record for longest-running scripted show after 25 seasons.
Universal Studios Orlando recently opened a theme-park version of "The Simpsons" hometown. New additions include Moe's Tavern, Lard Lad Donuts store and the Android's Dungeon & Baseball Card Shop.