'The Simpsons' To Air On FXX In 2014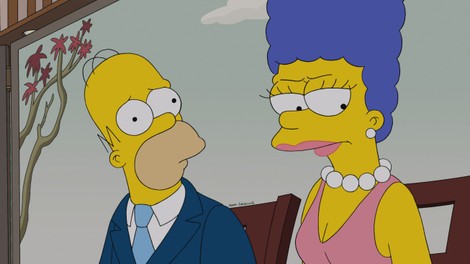 FXX has secured exclusive rights to air "The Simpsons" on cable and VOD starting next year. FXX landed the longest-running scripted series in television history after a fierce bidding war involving a reported five other cable networks.
FX president John Landgraf said in a statement: "The Simpsons is indisputably one of the greatest shows in television history. We are honored to have it associated with FX Networks and FXX."
Starting in August 2014, FXX will play every season of "The Simpsons," excluding those airing in their first run on FOX. 
20th Century Fox TV Chairmen and CEOs Gary Newman and Dana Walden remarked: "The Simpsons long ago crossed over from 'brilliant award-winning comedy series' to 'full-fledged cultural phenomenon,' and this landmark deal is a testament to its enduring power and relevance."
As of the end of its 24th season, "The Simpsons" produced 530 episodes. The show is in the midst of its 25th season.
Earlier this month, the series paid tribute to voice actress Marcia Wallace, who died October 25 at the age of 70. Wallace voiced Bart's elementary teacher Edna Krabappel.