'The Simpsons' Get The Lego Treatment In 550th Episode (Watch The Trailer)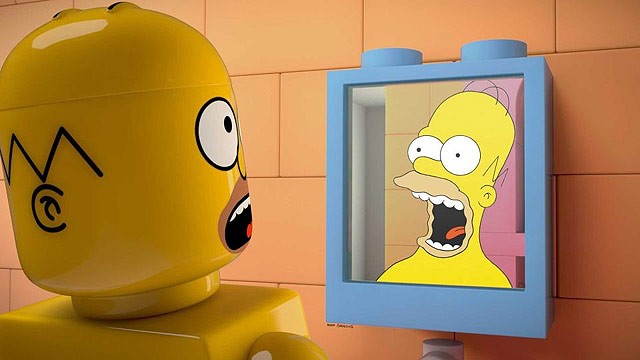 Producers of The Simpsons are marking the show's milestone 550th episode with Legos in an episode titled, "Brick Like Me."

In the new episode, Homer wakes up where everything is made of Legos and he has to figure out how to get back to reality.

Everything in Springfield is now made of bricks, and when he goes to The Android's Dungeon & Baseball Card Shop, owned by Comic Book Guy, to purchase a toy for daughter Lisa, he has a vision of normality when he touches the box. Homer begins hallucinating and starts seeing himself normally in mirrors and reflections while dealing with the difficulties of being a Lego minifigure.

The episode parodies the limitations on what being a minifigure is like, while also serving as an advertisement of sorts as the toy company recently released its first Simpsons set, "The Simpsons House," which features over 2500 pieces and retails for $199.

The new episode airs Sunday, May 4 at 8pm on FOX.