The Second Chapter of Brian Lawrence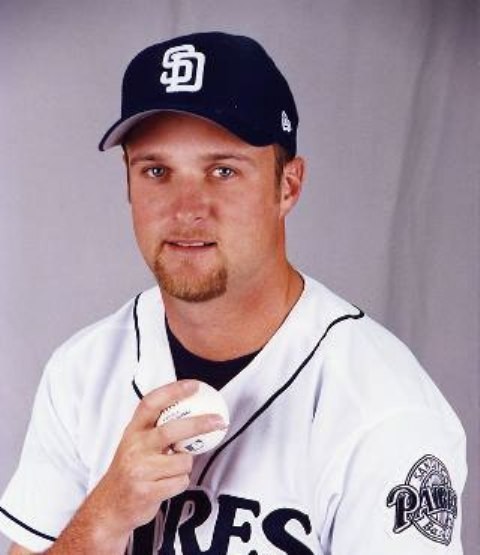 That brought him to Lake Elsinore, and a pitching staff that's so far struggled through the first part of the 2013 California League season. At the end of April, the Storm are just 6-17. This is the type of situation that makes a coach. Can they get their players through the lows and not just the highs? Can they identify and solve the problems? For his part, Brian sees plenty of potential in his new roster, and isn't about to give up on them.
"We have a lot of good guys here," he said. "Our catching staff's good, Austin [Hedges] and Robert [Kral], which helps the pitching staff tremendously. And then not to single anybody out, but we have a lot of good arms. Almost everyone can throw low to mid 90's. They have things to learn, but they're pretty good. They're going to be fun to work with." And they have plenty of work to do.
In that sense, Brian is the right pitching coach for the Storm at exactly the right time. Nothing came easy for him in baseball. Everything he accomplished, he had to put in the time and effort to achieve, and you never once heard him complain about that. Even now, he doesn't act as if anything much has changed, and maybe it hasn't. He's still working hard and not needing to be recognized for it. If there's anyone who can not only get these young hopefuls through the pitfalls, but also teach them that the journey is as important as the destination, it's Brian Lawrence, who's still getting used to the perk of having an office.
"I'm just trying to do the best I can and get better," he reflected, adding that his standard for success includes something bigger than just how many games the Storm can put away. "I would like to see some of these guys move up. It'd be really awesome to see some of them get to the big leagues. That's down the road, but that'd be really fun for me."
And that's the perspective he has on his entire baseball career. Not how successful it was or how well-known he never became, but the intangibles that one holds on to well after the last game has been played. "I just remember how much fun it was," he continued. "Just being there and being able to enjoy it. At the time, you don't realize how much the odds are against you, but to be able to do that was pretty cool."
Even though he's on the other side of it now, Brian's love for the game hasn't changed. You can still see the same look in his eye of a man whose heart is in baseball. "I can't participate any more on the field," he said, "but I can still be around it and enjoy it." And for Padres fans, we can enjoy having Brian Lawrence back in the fold. The second chapter of his baseball career will no doubt be as memorable as the first.
For more information on Lake Elsinore Storm baseball, visit StormBaseball.com.
(c)2013 Brittany Frederick. Appears at Starpulse with permission. All rights reserved. No reproduction permitted. Visit my official website and follow me on Twitter at @tvbrittanyf.