The Scoop Behind Ciara's VMAs Hair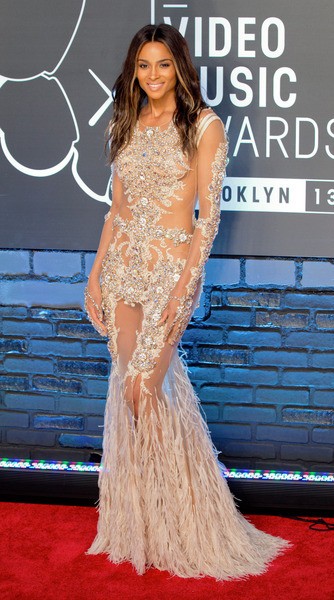 Ciara donned a stunning Givenchy Couture 2013 to the MTV Video Music Awards and even celebrity hairstylist Cesar Ramirez, was stunned by how perfectly the dress fit the singer. The hair look he crafted for the event was intended to accentuate this beautiful sheer piece.

A couple of weeks before the VMA's Ciara and Cesar decided to take her hair in a new direction with a darker look. He says, "Going into fall, we wanted something sultrier but we definitely wanted to keep our rock and roll edge." Going dark and longer accomplished that. For the VMA's look, Cesar drew inspiration from the gown itself. "When Ciara told me she got the Couture Givenchy dress that she has always wanted to wear I couldn't have been happier! I was as excited as she was. It is literally one of my favorite dresses ever designed!"

"When I saw her in it at the fitting, I could have cried, like everyone else in the room. It fit her impeccably. No tailoring was needed. I knew immediately that the hair had to be simple. Just loose with some texture. I resorted to my signature "done/undone" look, as if she didn't do her hair at all but still polished and sexy."

To get the look:

1.    Start with a volume mousse on wet hair and blow it out.
2.    Then once dry, he take sections and freehandedly twist them and pin them loosely.
3.    Let these set for 20 minutes during makeup time. Afterwards, remove the pins & brush it out.
4.    To finish, use your fingers and texture cream, piecing it to reveal the texture.

Tip: You can always use a flatiron as a curling iron on any piece that isn't cooperating.