The Rundown: Otherwise, Shinedown, Taproot, War of Ages, Shadows Fall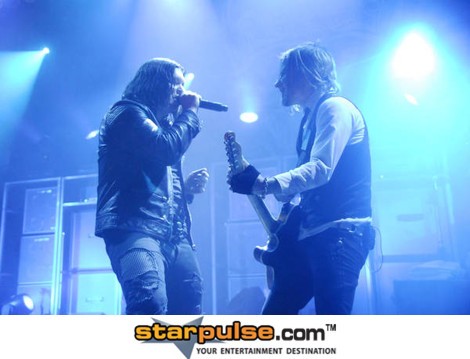 The Rundown Episode 57 takes looks at releases from Otherwise, Shinedown, Taproot, War of Ages and Shadows Fall.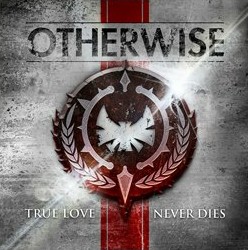 File Under: Hard Rock
Otherwise - True Love Never Dies (Century Media): Let's face it – the world can always use another good rock band, and honestly, a worthy rock record is almost always deserving of a listen, a few criterion Otherwise meets with their debut long player True Love Never Dies. True Love is a promising release that shows flashes of the Veer Union, Rev Theory and even Ra (do your homework if you're in the dark on the latter), though it's ultimately a green release prone to a bit of inconsistency, like shuddering moments of near nu-rock that will have you face-palming quicker than you would after reading the latest Axl Rose diatribe ("Don't Be Afraid"), though more often than naught, True Love gets bailed out by monstrous hooks and massive melodies ("Soldiers," "Die For You"). The former, "Soldiers," registers as one of the albums strongest tracks, an endearing and tremendous ode to our country's bravest men and women fighting for our freedom worldwide. Go get yourself a copy of True Love quickly, so, at the very least, you're the smartest one of your friends for having heard this disc before any of them. Sure, there are better reasons for you to own True Love Never Dies, but that's a pretty sweet one to start with. (www.weareotherwise.com)   
Grade: B-
Go Download: "Scream Now"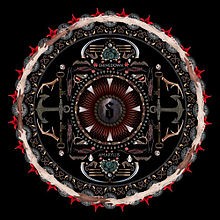 File Under: Radio Ready Rock
Shinedown – Amaryllis (Atlantic): Buoyed by massive lead single "Bully," Shinedown's latest release Amaryllis is much of what you've come to expect from this group – a cohesive collection of pandering radio friendly tunes destined to occupy real estate on Top 40 charts sooner rather than later. Sure, the ballads here are harmless, and since they're pretty much what Shinedown has become synonymous with, you know they'd be well represented throughout ("Amaryllis," "Unity," "I'll Follow You"), but honestly Amaryllis is far more entertaining when it grows a pair and turns the amps to 11 during its more hard-charging moments ("Enemies," "Nowhere Kids"). Unfortunately though, Amaryllis is far more the former, which calls for a fair amount of skipping around this track list. The afore mentioned "Bully" is one of, if not the, best offering on this record, as well of one of Shinedown's strongest singles in years. Deep cut "For My Sake" is also worth noting here since it falls somewhere in the middle of Amaryllis' predictable, fairly par-the-course structures. Amaryllis is good, but by now you should know what you're getting yourself into when you press play on a Shinedown record. (www.sinhedown.com)
Grade: B
Go Download: "Enemies"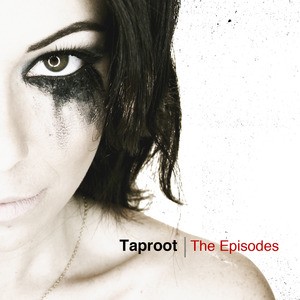 File Under: Career Defining Rock
Taproot - The Episodes (Victory): Just as Plead the Fifth began Taproot trending toward further sonic exploration, the Episodes finds the band delving deeper down the genre-blurring rabbit hole, following a path once travelling by the likes of Deftones, whose influences litters the minutia of this album. At its core, the Episodes is what Taproot has become known for delivering – a wonderfully rock solid heavy record driven by frontman Stephen Richards' brilliant witches brew vocal dynamic, which goes from brilliantly melodic to devastatingly heavy at a moment's notice ("Around the Bend"). The sheer veracity of the Episodes is no better encapsulated than on "No Surrender," not only one of the bands most unique tracks to date, but also one of their utter best, and yet another excellent example of the bands 0-60 sonic aesthetic, one better heard than read about to be sure. This is the bands most progressive work to date and another worthwhile entry into the bands already impressive canon, and if the Episodes is a harbinger of things to come for Taproot, then we clearly have yet to see the best of this band.   
Grade: A-
Go Download: "No Surrender"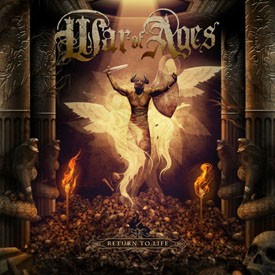 File Under: Metalcore By Numbers
War of Ages - Return to Life (Facedown Records): With shredtastic guitars plucked from cutting room floor of Unearth's metalcore clinic of an album the Oncoming Storm, and scene-setting atmospherics borrowed from An Ocean Between Us-era As I Lay Dying, complete with pit-igniting breakdowns (don't miss the breakdown 2 minutes into "Song of Solomon"), War of Ages latest long player Return to Life is a piece of metalcore art, though it's an album that comes across as a place holding album. Sure, fans of the band will devour this record as much as it's riffs with devour them, but it's hard to shake the feeling that the band is doing much more than treading water here. Though Return to Life shows some progressive elements by way of an increased melodic presence (please haters, purists, put down the pitchforks and torches), there's still more shattering intensity that you can shake a stick at as evidenced by a seemingly endless parade of fire breathing tracks ("Immortal," "Redeemer"), but no matter how many shredding guitar-a-thons Return to Life tosses at the listener, it still sounds like WoA is running in place. Don't take that the wrong way - Return to Life isn't lacking in musicianship, talent or quality songs - it's just that when it comes to War of Ages, you've heard this all before at one time or another, most likely on one of their previous releases. As a result of such, multiple spins of Return to Life actually diminishes the listening experience. It's as if the band is suffering from something of an identity crisis, and with that this question bears asking – where does War of Ages go from here? By now, we all know they're a talented metalcore act, but, as Return to Life shows, that only will take you so far. (www.facebook.com/warofages)   
Grade: C+
Go Download: "Song of Solomon"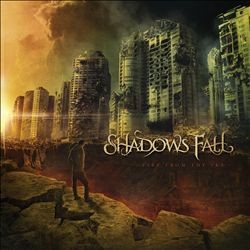 File Under: Thrash
Shadows Fall - Fire from the Sky (Razor & Tie): With Fire from the Sky, Shadows Fall's seventh studio album, the band is again releasing a long player for a new label home – 2007's Threads of Life on Atlantic, 2009's Retribution on Everblack Industries and now on Razor & Tie, a home that's seemingly a perfect fit for the band and their sonic abilities. First and foremost, fans, rest assured that Fire from the Sky is more Retribution than Threads of Life, and while the bands melodic prowess is prevalent throughout ("Wasteland"), the album is mainly driven by a combination of galloping leads, stomping percussion and near-unparalleled soloing which Shadows Fall has long been known for, leading to chugging juggernauts reminiscent of early-era Metallica ("Save Your Soul"). Fire from the Sky might not register as the bands strongest release, but it might just be there most consistent, meaning there's very little across the board here that could be classified as filler. As per usual, frontman Brian Fair can be found doing what he does best – singing, screaming, and growling thoughtfully written tracks – there's a reason he is one of the premier frontmen in modern metal. And top off Fire from the Sky with immaculate production from Killswitch Engage's Adam Dutkiewicz, and you end up with one of the best metal releases to drop this year. (www.shadowsfall.com)       
Grade: B+
Go Download: "Wasteland"